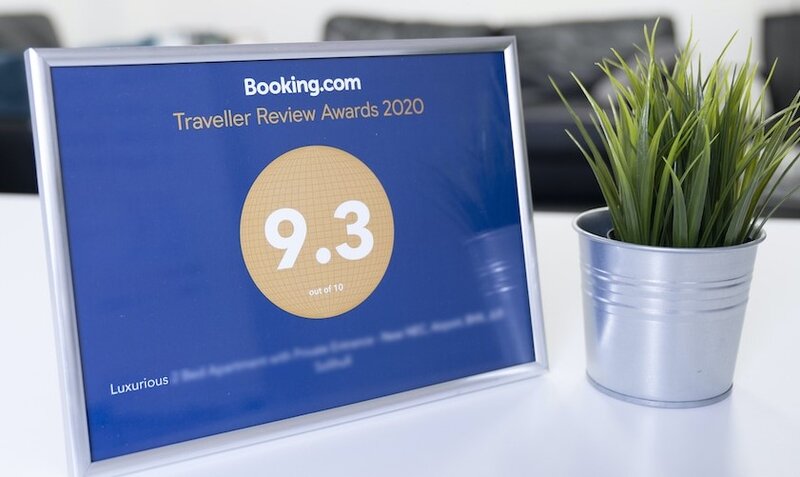 Tenth annual Booking.com customer review awards honours suppliers
More than 1.26 million accommodation providers worldwide received an accolade
Booking.com's tenth annual Traveller Review Awards has commended more than 1.26 million accommodation providers worldwide including 53,623 in the UK.
The awards winners were decided from among 232 million verified reviews the OTA has received from genuine travellers.
These cover accommodation providers, car rental locations and pre-booked taxi providers in 220 countries and territories around the world.
Italy saw the most accommodation suppliers being recognised with a 2022 award (162,272), followed by Spain (93,130), France (89,186), Germany (69,702), Russia (59,661), Croatia (58,630), the UK (53,623), Brazil (46,928), the US (43,417) and Australia (18,663).
Apartments took the top spot in the Traveller Review Awards 2022, for the fifth year in a row, as the most-awarded property type globally with 561,843.
Hotels were second with 172,530 properties, followed by holiday homes (148,962), guest houses (98,466) and B&Bs (79,859).
Ryan Pearson, regional manager for Booking.com, said: "Over the last year we've seen passion and dedication from our partners to create safe and welcoming travel experiences for everyone all over the world, despite the continued uncertainty.
"Looking ahead to the future with renewed optimism and hope, with these awards we want to recognise the incredible hospitality our partners deliver to travellers each and every day and thank them for their amazing efforts as we continue to rebuild together."
Of the 1,259,594 properties that received a Traveller Review Award 2022, travellers were found to mist value the staff, followed by cleanliness, and location.
The factors came ahead of facilities or value for money (8.5), "demonstrating the importance of those welcoming, friendly interactions during the stay, as well as health and hygiene in light of the evolving status of the global COVID-19 pandemic," said Booking.com.
For the third year in a row, rental car and airport taxi providers were also recognised for their service, including 1,628 rental car pick-up locations across 160 countries worldwide.
Spain came out on top with 220 rental car pick-up locations receiving a 2022 award, followed by Italy (177), France (141), the US (108) and Australia (98).
This year, 7,091 airport taxi drivers across 51 taxi providers, spanning 1,400 cities globally are also being honoured with an award.
Only customers that actually stayed at an accommodation, rented a car, or rode in a taxi can leave a review of their experience on Booking.com and they are not edited.