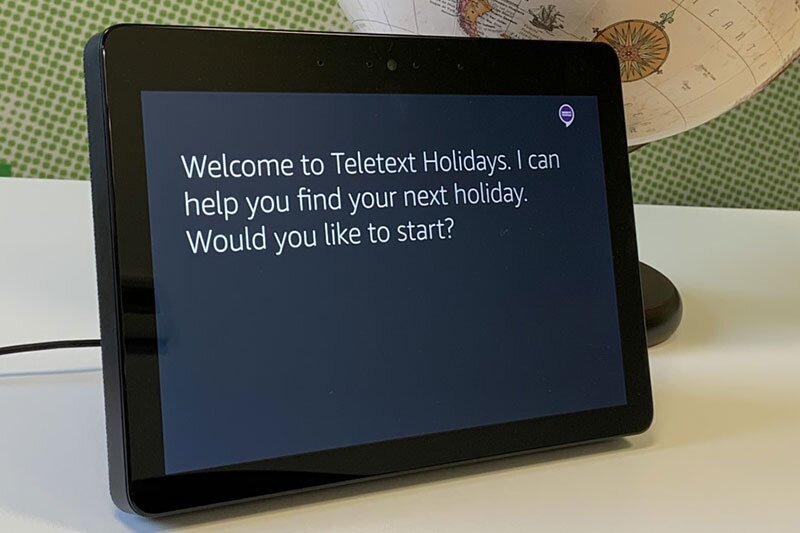 Teletext Holidays embraces voice with new Alexa holiday finder Skill
Users are asked a series of questions to narrow down their perfect trip
Teletext Holidays has taken the leap into voice launching an Alexa Skill for the popular smart speaker.
The OTA's Skill allows users to search for their dream holiday using voice commands.
Teletext said the new Alexa Skill was developed in-house to increase engagement among new and existing customers on the emerging technology.
Wayne Perks, managing director of Teletext Holidays, said: "We are constantly striving to provide a more connected experience for our customers and the Alexa skill gives them another medium in which to interact with us.
"Further to this, by leveraging new technologies we hope to increase engagement amongst a broader demographic of potential customers."
The voice activated Skill works by asking users a series of questions to search for their perfect trip.
This includes finding out their preferred date and destination, how many adults or children will be going, which airport they would like to fly from and the ideal duration.
Alexa will then share details of the top hotels available for the selected holiday destination, informing users of prices, hotel star ratings, TripAdvisor ratings, dates and departure airports.
Once a voice selection has been made, Alexa will send an email to Teletext's customer service team who will then send a quote to the customer to confirm booking.
Alternatively, there are options to further refine the results based on budgets or dates.
If the perfect option is not found, Alexa will provide the number for a 'teletextpert' agent who will create their package over the phone.