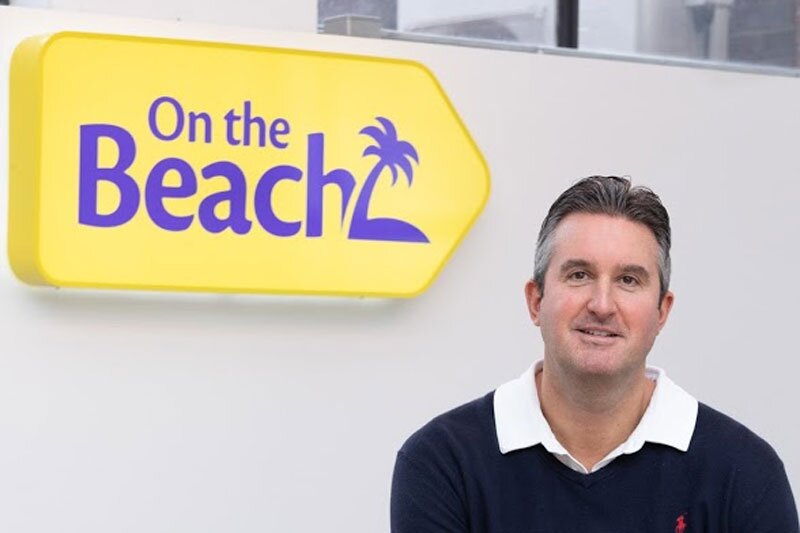 Taking summer off sale was 'realistic and pragmatic', says OTB's Simon Cooper
Firm's founder defends move announced in May against accusations of pessimism
OTA On The Beach has described its decision not to sell holidays this summer as a "realistic and pragmatic" response to the continuing uncertainty around travel this year.
Speaking to Travolution as the firm released a half-year trading update, founder and chief executive Simon Cooper, said it is possible parts of the sector are continuing to rely on "blind optimism".
"We have been accused of being pessimistic, we are being realistic and pragmatic. We just need to face facts that there will always be a priority to re-open domestically," he said.
"And if the reopening of travel potentially jeopardises that roadmap it's just not going to happen, is it?"
Cooper said the decision in June to take Portugal off the UK's green list "killed off" consumer confidence and justified its decision in May to put summer off sale.
"It's not like we were crossing our fingers and hoping something like that would happen. But ultimately the government said it was going to be controlled by data and data is determined by travel.
"The whole thing becomes somewhat self-fulfilling. That's why we took the decision in May to take July and August off sale.
"It was in the best interest of customers rather than us as a company, which is important. We also do not sit on customer cash, so there is no advantage for me having customer money."
Although On The Beach has made contingencies for a protracted pandemic, Cooper said no travel firm's worst case scenario planning will have envisaged two consecutive summers effectively wiped out by the pandemic.
"We all thought it would be a quiet winter, but then when we re-emerged in April and May that there would be a return to normality.
"Clearly the pandemic is not as far progressed enough to make that the case, we are not quite there yet."
Although the UK's traffic light systems was devised by a government-convened travel taskforce with input from the sector, Cooper said it was never going to be a route to unrestricted travel.
He said the system leaves too many grey areas for customers around testing and quarantine requirements and the possibility that destinations' designation will change mid-holiday.
An alternative travel corridor arrangement with highly vaccinated destinations could see a return to normality in the short term, but would have accept a rise in case numbers.
"You have to question what the Global Travel Taskforce came up with," said Cooper. "The only better solution was wait until we are further through the vaccine programmes, but no one want to wait."
Cooper said if there was an unexpected return to the green list for short-haul summer destinations, On The Beach would consider going back on sale, but he believes that to be unlikely.
"We would consider all the evidence on its merits," he said. "But, it only takes one nasty variant to come into this country to put us back into lockdown, so I don't they will take that risk.
"For a country to go on the green list and for it to stay on it forever, that's not going happen."
On The Beach currently has just 1% of staff on furlough, a monthly cash burn of £2 million and has restructured its business so it has high levels of liquidity including £30 million cash.
As the outbound travel sector ramps up calls for tailored support, Cooper said it would be highly unusual for the government to offer financial assistance that is not available to all.
"We're 15 months into this. All companies have had to utilise whatever schemes are available and to speak to lenders and shareholders who are in a position to decide about the viability of the business.
"No government is in that position, it's just not government's role. Government's role is not to skew market dynamics."
So, given the dashed hopes for travel's restart last year and this, is it now considered essential that 2022 sees a return to strong turn of year bookings for travel that will actually go ahead?
"It's important, I do not necessarily know how realistic it is. We are enormously fortunate with the flexibility of our model and liquidity that we will cope with whatever we have to cope with.
"We all hope for a strong and sustained return to travel."