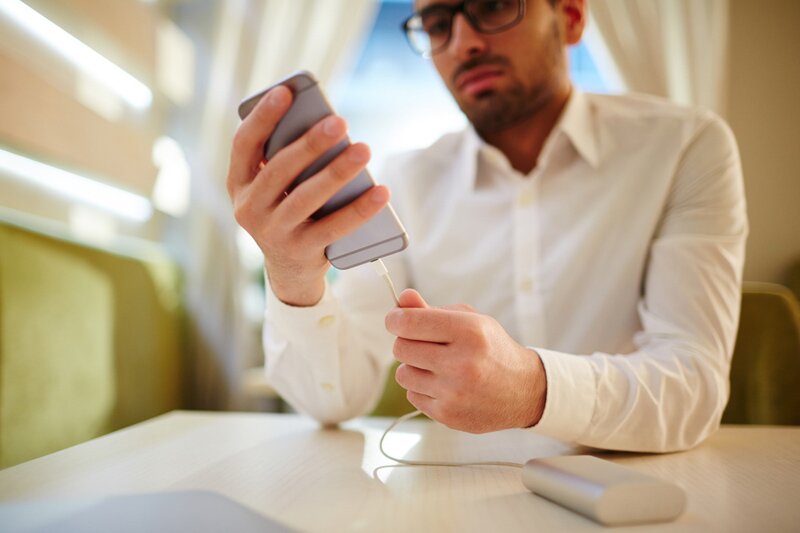 Survey reveals business travellers' favourite innovations
Portable battery chargers surge in popularity
Mobile phones, computers and portable battery chargers are the most important devices to business travellers, new research shows.
Portable battery chargers have been increasingly favoured by travellers since 2017 and have taken over third place from tablet devices.
Only 23% of global travellers carried these chargers two years ago.
---
More: Business travel spend resilient despite economic uncertainty
---
Tablets have dropped on the packing list from 37% in 2017 to 32% this year, according to the study by business travel firm CWT.
Smartphones are named among the three most important devices to carry by 86% of travellers from the Americas, 83% from Asia Pacific, and 73% of Europeans, the poll of more than 2,70'0 business travellers found.
Corporate travellers from the Americas and Asia Pacific are more likely to favour travel innovation, at 75% and 71% respectively.
Europeans are warier of changes – 7% of them stating a reluctance to embrace travel innovation against 5% of Asia Pacific and 3% of travellers from the Americas region.
Online check-in is both the favourite and most used travel innovation (18% and 45%), followed by:
Google services (16% and 42%);
Online booking tools (14% and 44%);
Mobile travel apps (12% and 41%);
Fingerprints and retina scans for airport security rather than ID (8% and 16%);
TSA (Transportation Security Administration) pre-check (6% and 16%);
Online visa requests (5% and 22%);
Global Entry (5% and 13%);
Ride-sharing (5% and 26%); and
Hotels and/or airports with robot or kiosk receptions (5% and 17%).
CWT chief product and technology officer Andrew Jordan said: "Staying connected on the road is not a luxury anymore, it is essential requirement, with the number of devices being less important anymore, but rather how to guarantee travellers can be accessible and feel productive throughout their journey.
"Technological innovation is the future, and frequent business travellers are already benefiting from its potential.
"Business travellers are people working away from home – so why wouldn't they want to embrace innovations that make their journeys and their lives easier?"
More: Business travel spend resilient despite economic uncertainty