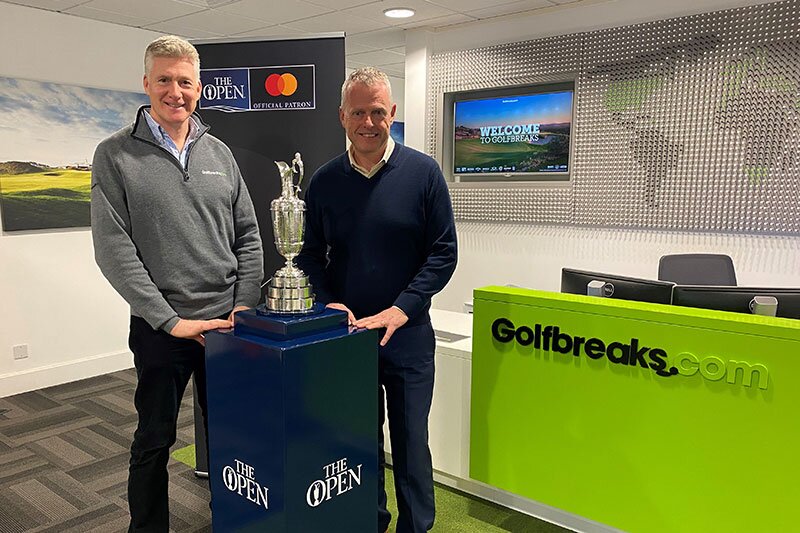 Specialist online retailer Golfbreaks tees up extended Mastercard partnership
Customers entered in to prize draw ahead of 149th Open Championship
Specialist UK online website Golfbreaks has agreed a third year of a partnership with payments giant Mastercard that will see some lucky customers attend a special British Open championship pre-event.
This year the tie-up saw 16 Golfbreaks clients, who had paid for their trips with Mastercard, attend a Patron's Day hosted by former two-time champion Padraig Harrington at the Royal Portrush course ahead of it hosting the 148th Open Championship.
---
More: Golfbreaks.com achieves near perfect customer satisfaction score on Reevoo platform
---
This year, Golfbreaks customers will again be able to take part in a Mastercard's Patrons Day, hosted at the site of the 149th Open Championship, Royal St George's Golf Club in Kent.
Those who pay for a trip with their Mastercard between December 27 2019 and April 30 2020 will be entered into the prize draw, with four winners drawn – each able to bring three guests.
In addition to the Patrons Day attendees, Golfbreaks and Mastercard will also offer the opportunity for customers to win accommodation and tickets to The Open at Royal St George's.
To mark the extended partnership as well as Golfbreaks' continuation as an authorised provider of tickets for The Open, the famous Claret Jug visited Golfbreaks' Windsor headquarters on Monday.
Golfbreaks said it has a big year ahead both in the UK and in the US, building on the recent announcement of a global partnership with the PGA Tour.
---
Sam Barker at 2019 Mastercard Patrons Day
---
Golfbreaks' head of commercial marketing, James Somerside, said: "We're extremely proud that our Mastercard partnership continues to grow, and that we're working together to create something so memorable for our customers and staff.
"Having the claret jug in our office was a fantastic experience, and we're already seeing great interest from our customers who are eager to be a part of the 2020 Patrons Day at Royal St George's."
Nigel Thomson, Mastercard merchant marketing director for UK and Ireland, added: "We're proud to be a patron and the official card of The Open.
"This prestigious championship is where the world's finest golfers set out for the honour of lifting one of sport's most iconic trophies: the claret jug. Bringing the jug to the Windsor office is a great way to kick off our third year of working with Golfbreaks."