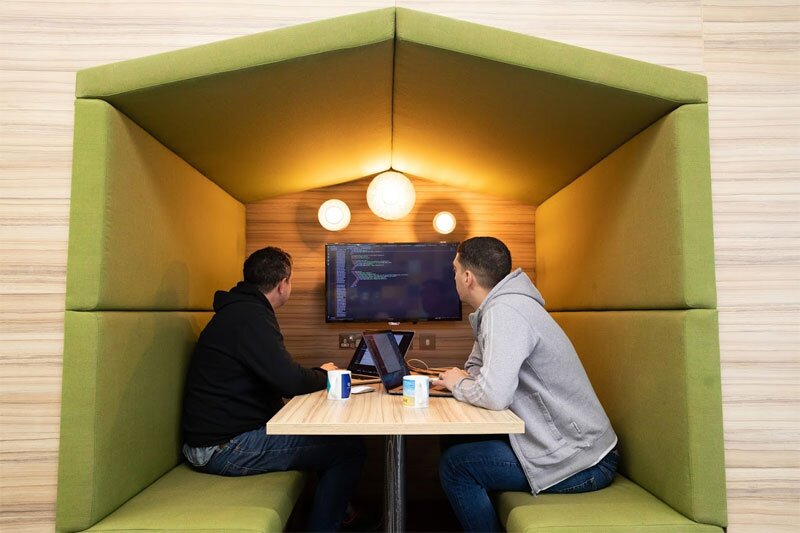 Special Report: On The Beach to drive innovation with new Manchester HQ
OTA to increase size of digital team by a half
OTA to increase size of digital team by a half
For leading UK OTA On The Beach efforts to continue innovating its product and technology will be driven by the people and the talent it is able to attract into the business.
The firm moved into new digital headquarters in the heart of Manchester in November and plans to increase the size of its digital team by a half to 150 during 2019.
Leading this will be new chief technology officer Stefan Nordin, who joined the company last October from Betsson Group, one of the world's largest online gaming firms.
Nordin said he expects a mixing of talents from different digital sectors to be the catalyst for greater creative thinking aimed at taking the business forward.
"Things should be fast, they should work and they should be intuitive. That requires special skill sets in usability and design.
"Most people we take on will not come from a travel background. I have no problems at all with that, it's a good thing.
"I'm a strong believer that having different skill sets and backgrounds will create a great outcome."
Nordin says whether there's an economic downturn or not On The Beach cannot afford to reduce its investment in technology because at its core it is a technology business.
He said On The Beach's planned expansion of its technology team will not directly translate into an equivalent rise in costs of infrastructure or hardware.
And he expects that it will enable On The Beach to continue building market-leading products which in themselves will have a positive impact on costs.
"If you build the best products then people talk about you and you can spend less on marketing. I'm not here to take out marketing but to develop the best technology and best products.
Nordin said areas of focus for On The Beach will be mobile, where he says he sees "clear potential", and creating the "perfect consumer experience" to maximise opportunities to interact with customers throughout their journey.
"Then, of course, we are looking in to personalisation – how can we predict and try to present what we think the consumer will be most happy with. That's clearly related to Artificial Intelligence and machine learning.
"But I do not think I'm here to increase our spending in our machine learning capabilities per se, I'm here to make the consumers even more pleased with what we can offer to them. That will be the thing that underpins most things we are working on."
Progress, for Nordin, is not necessarily coming up with the next big bang idea but, like Apple, taking what's already available and refining and perfecting it – continual improvement.
"Apple are seen as the most innovative company on the planet but they didn't invent the computer or the mobile phone but what they have done is constantly refine their product and that's brought them to a pretty decent position, to say the least.
"Of course I would like to come up with the most brilliant idea that will change everything, lets see of that happens, but small improvements, trying to understand the consumers, trying to understand where On The Beach is going and preparing for where it may go will take us a long way."