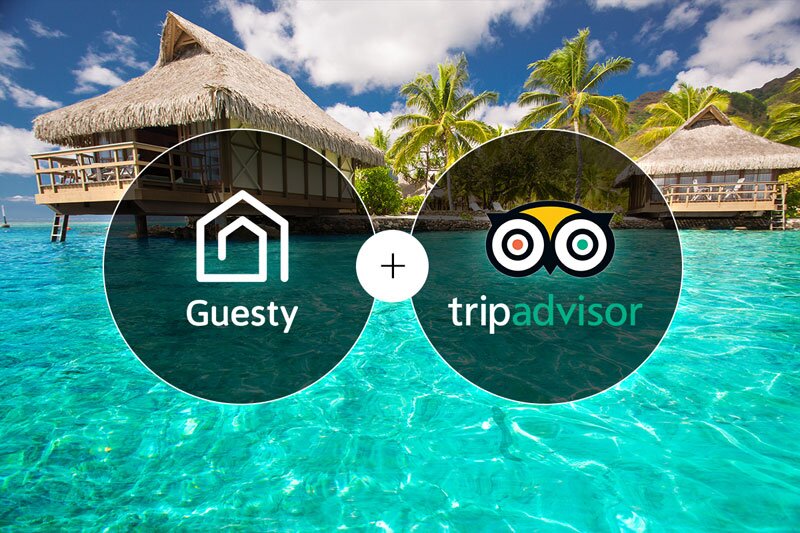 Short-term rentals software supplier Guesty integrates with TripAdvisor
Software provider already integrates with Airbnb, Booking.com and Agoda
Short-term let property management software provider Guesty has completed a direct integration with TripAdvisor Rentals.
The tie-up is the latest partnership in Guesty's Integration Marketplace, which already integrates with the likes of Airbnb, Booking.com and Agoda.
Guesty co-founder and chief Amiad Soto, said: "The integration with TripAdvisor Rentals enables our customers to reach even more guests and therefore grow their businesses exponentially.
"Helping our customers to succeed, in addition to dramatically simplifying the management process of their properties, is our main mission."
The new partnership will provide property managers and management companies on TripAdvisor with the ability to sync their accounts to the Guesty platform.
This mean all reservations made on TripAdvisor will automatically be imported to Guesty, updating its multi-calendar tool with no manual input required.
Carla D'Orsi, director of global account services at TripAdvisor Rentals, said: "The new integration is two-fold.
"On the property manager side, many administrative tasks users had to do, such as manually inputting reservations, are eliminated.
"On the traveler side, the new integration makes it easier to enable Instant Book, which is a feature that we know many travelers prefer.
"Our team is very excited and grateful that the Guesty team has invested the time and resources into improving their connection with TripAdvisor Rentals, which ultimately makes it easier for Guesty users to have success on our platform."
TripAdvisor Rentals claims Instant Book results in a 10% or more increase in bookings, an average 15% increase in revenue and an average 18% uplift in consumer interest.
In 2019, Guesty said it will "continue to forge partnerships with companies that share their goal of facilitating easy, short-term rental management and ultimately, positive guest experiences.
"In doing so, the company will expand upon its Integrations Marketplace which is already home to third-party management solutions such as keyless entry providers, payment processors, dynamic pricing tools, and online travel agencies."