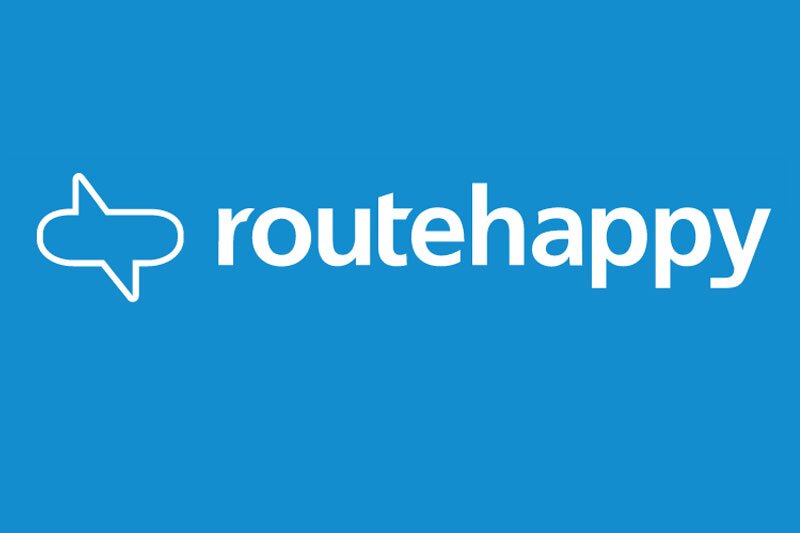 Routehappy acquired by airline data platform ATPCO
Rich content to broaden ATPCO's value to airline distribution ecosystem Continue reading →
Cloud-based flight shopping firm Routehappy has been taken over by airline data platform ATPCO for an undisclosed sum.
The acquisition is designed to broaden ATPCO's value to the airline distribution ecosystem by enabling rich content, according to the company.
This makes it a centralised platform for both air fare data and rich content.
New York-based Routehappy has more than 65 customers across the travel industry including Expedia, Google, Sabre and United Airlines.
Routehappy has paved the way for a more transparent shopping experience for travellers with rich content for more than 300 airlines and its APIs delivering over 10 billion queries since its inception in 2011.
By joining ATPCO, Routehappy's four rich content types – Scores, Amenities, UPAs (Universal Product Attributes), and UTAs (Universal Ticket Attributes) – become an industry standard to rapidly accelerate the adoption of rich content.
ATPCO works with more than 430 airlines which use its fare and pricing rules content to fuel an estimated 87% of worldwide ticket sales.
The deal is ATPCO's first acquisition in its 53-year history as it redoubles efforts to serve the needs of the next generation of air travel distribution.
ATPCO chairman and British Airways head of product delivery, revenue management, Jerry Foran, said: "Airline merchandising is rapidly evolving, as rich content is more widely adopted across both NDC and traditional distribution models.
"As an industry, we want travellers to be able to see, and trust, the differences between flight options.
"This acquisition is another example of how ATPCO is executing on its promise to fuel the future of airline distribution."
Routehappy founder and chief executive, Robert Albert who will continue to lead the company as a strategic business unit of ATPCO, said: "Routehappy was founded with the mission to differentiate and better monetise flight shopping.
"ATPCO is a perfect fit for our products and accelerates that mission, allowing Routehappy to become an industry standard for airline rich content for airlines, distributors and technology platforms worldwide.
"Our solution provides a channel, platform and delivery-agnostic solution. By combining our excellent technology and content with ATPCO's established relationships and scale, we now have a clear path to fulfilling our mission and to help the industry transform."
ATPCO president and chief executive Rolf Purzer added: "Our acquisition of Routehappy drives strategic innovation, reduces complexity, and delivers network economics to the entire distribution ecosystem.
"Routehappy has created an offering that solves many of the challenges that airlines encounter in delivering consistent messaging, branding, and merchandising through multiple distribution channels.
"By aligning Routehappy's complementary rich content with ATPCO's fare and pricing data, airlines can ensure consistent and differentiated offers for their products in every sales channel."
United Airlines' distribution director Tye Radcliffe said: "Routehappy has helped United differentiate our products and services in clear and meaningful ways.
"The tools Routehappy offers enable a more seamless shopping experience for our travel agents and customers."