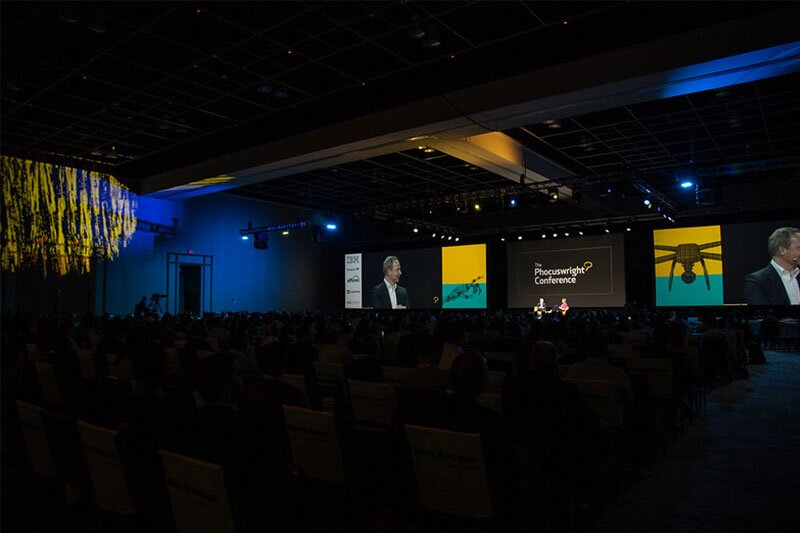 Phocuswright: OTAs strive to reduce dependence on Google
Growing impact of search giant on travel industry dominates Phocuswright conference
The growing impact of search giant Google on the travel industry dominated debate at this year's Phocuswright conference.
One of the largest annual gatherings of travel bosses, the event heard from leaders of some of the world's biggest travel brands including Booking.com, Expedia and TripAdvisor.
This year's event came after poor quarterly trading updates from Expedia and TripAdvisor, whose chief executives blamed Google's increasing dominance in search results.
With Booking.com included, the three global travel giants lost $13 billion of their value, TripAdvisor shares seeing the biggest quarterly fall in two years and Expedia's in 14 years.
PhocusWright saw speaker after speaker highlight Google's growing threat, but Opodo parent eDreams Odigeo issued the most direct warning and predicted regulation of Google was coming in Europe and the US.
Describing the search engine as the "elephant in the room", Guillaume Teissonnière, general counsel of Europe's largest OTA, accused it of skewing the market, changing customer behaviour and stifling competition and innovation .
Steve Hafner, chief executive of Booking Holdings-owned flights metasearch site Kayak, said: "If you were getting a lot of free traffic from Google, that's going to go away."
He said firms that are overly reliant on search need to review their strategies, saying he was surprised they "didn't see this train coming".
"TripAdvisor gets a lot of direct traffic but it's SEO [search engine optimisation] where they are making 100% of profits. As a result, they got lulled into over-investing and hiring people."
Hafner added: "We never thought it [Google] would be a provider of free traffic for us. We operated leanly, we built great products, we did not hire too many people, and we invested in brand marketing when others did not."
TripAdvisor chief executive Steve Kaufer said Google is a "challenge for many, many travel companies and a whole load of companies in other verticals".
"When we look at how they are stepping forward to say anyone on Google essentially stays on Google, that's a challenge for the entire ecosystem, period.
"The competitive landscape, when it gets concentrated like this, becomes a burden on innovation everywhere.
"What can TripAdvisor do about it? We have to build better products and deliver a value proposition to travellers, so when people next want to plan a trip they come direct and not via a search engine."
Mark Okerstrom, Expedia's chief executive, said being SEO dependent is a problem as Google "goes deeper into travel".
But he added: "Any business, over time, develops a certain amount of organic traffic. We have been working on diversifying sources of traffic to build more direct."
Glenn Fogel, chief executive and president of Booking Holdings, described the Google issue as a "small headwind".
"It's a smaller channel for us. We do not see anything we want to call out at all. We believe the best way to make sure we have a strong future is to get people to come to us direct."