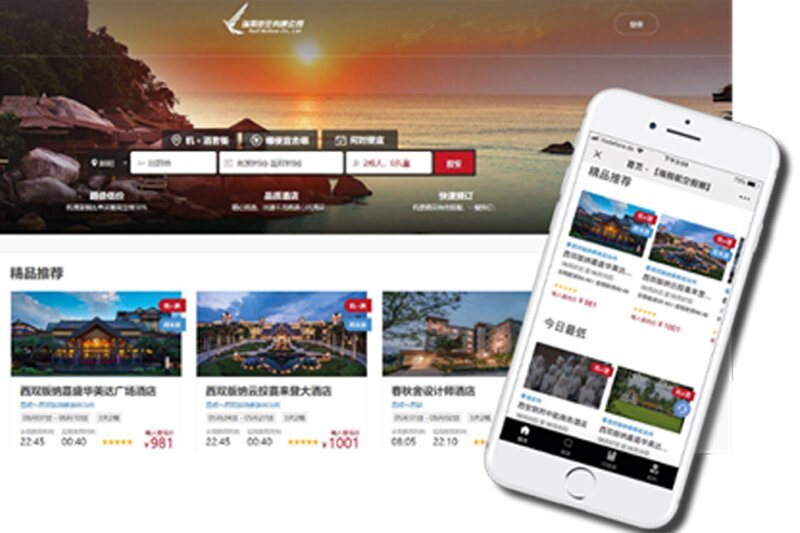 Peakwork's Chinese partner rolls out dynamic packaging tech to four airlines
Platform modified to meet local market needs
Zhouyou Technology, the Chinese part of German travel technology firm Peakwork, has rolled out holiday packaging technology to four of the country's airlines.
The Peakwork platform enables dynamic packaging of seats with third party accommodation offers.
Hainan Airlines, China West Air, China Express Airlines and Ruili Airlines are now selling the new product portfolio on their websites.
Qing Zhang, chief executive of Zhouyou Technology, said: "We are really looking forward to rolling out Peakwork technology through these four new customer sites.
"The new product portfolio meets the exact needs of the growing number of Chinese travellers."
Jan Gerlach, Peakwork chief executive, added: "We are proud to welcome these first four airline partners with our new dynamic packaging solution.
"Peakwork technology has been adapted to meet the Chinese market requirements, including local hosting of software components as well as localization."
For the Chinese market, Peakwork technology is hosted in the Alibaba Cloud, with VPN connectivity to the Peakwork German headquarters to enable all necessary services.
Peakwork acquired a stake in Zhouyou Technology in February 2019 to accelerate the roll-out of the German travel technology and the expansion of the Leisure Travel Network in China.