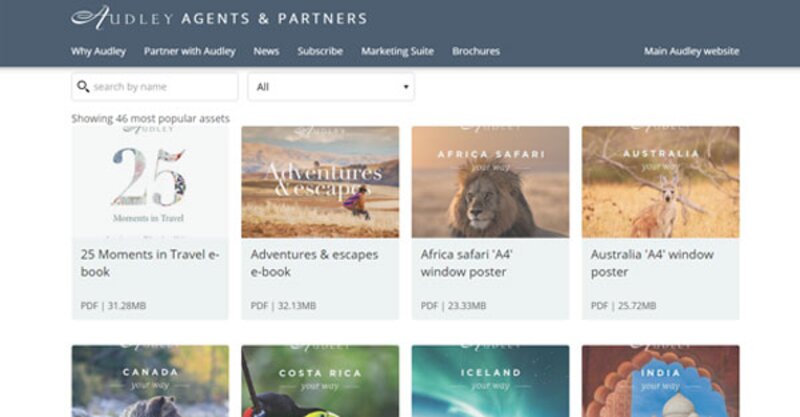 Online luxury specialist Audley Travel launches agent hub
Firm has also kicked off a trade campaign focussing on Canada
Audley Travel has unveiled a raft of new agent tools and a trade-focused campaign to promote Canada.
The tour operator has developed an online travel agent hub which features a suite of marketing materials as part of its "ongoing commitment to the trade".
These include window posters for a variety of destinations; mini brochures; social media adverts to help agents promote Audley trips on Facebook, Instagram and Twitter; and logos and images to promote the operator in agents' own marketing.
In all the marketing materials there is a single call to action, to 'call your local independent travel agent'.
The new hub also provides agents with access to Audley's team to ask their advice about itineraries.
The operator has teamed up with Destination Canada to promote the country to the trade during November and December.
The campaign will provide agents with access to trade-friendly marketing materials such as a window poster and social media adverts, which can be downloaded from Audley's new trade hub or accessed via its Facebook group.
Audley and Destination Canada will run a training webinar on the campaign on November 24 to showcase the destination's regions along with some of the operator's recommended properties and experiences.
The training will be co-hosted by one of Audley's senior Canada specialists together with Adam Hanmer, trade manager, Destination Canada and Jeremy Moore, manager, leisure and specialist sales, Air Canada. Agents must register to attend.
In addition, any agents who confirm an Audley booking to Canada up to December 31 will be eligible for an incentive of £50 worth of John Lewis vouchers. To qualify, enquiries must have started after November 8 by UK travel agents and bookings must be confirmed by December 31.
Audley Travel trade sales manager Greg Thurston said: "We are delighted to be able to launch the next stage of our marketing tools for agents, as well as an agent focused campaign promoting one of our top selling destinations. We hope these tools and support enables agents to book their customers' ideal trips for 2022."