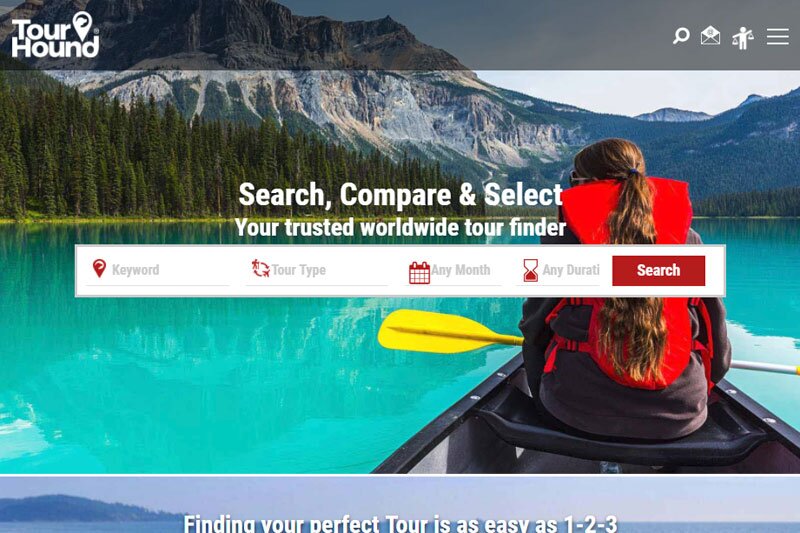 Online aggregator TourHound passes £1m lead generation milestone
Threshold reached three months ahead of schedule
Online touring and adventure aggregator TourHound has passed its £1 million sales-lead target and signed a partnership with Dawson & Sanderson.
Managing director Laurence Hicks said the platform had already generated £1 million in sales leads in its current financial year, which runs to May 31.
"We originally targeted passing the £1 million [mark] in June, but the market has proved extremely buoyant. We are running ahead of target currently and have crossed this threshold three months ahead of schedule," he said.
"We are really pleased and hope to double it next year. Growth in the last quarter has been phenomenal and so far in April we have not seen any let-up in demand – we are on a roll, with growth month after month."
Launched in late 2017 with 20 operators, TourHound now generates sales leads for more than 50 touring and adventure providers, including members of the Association of Touring & Adventure Suppliers (Atas), whose content, pricing and availability it displays.
It also provides white-label versions of its platform to agency groups and chains such as Advantage Travel Partnership and Barrhead Travel, individual agencies and homeworkers.
The partnership with Dawson & Sanderson sees the 22-shop regional chain use TourHound technology as a white-label platform for its agents to source escorted tours and adventure holidays.
Hicks is about to recruit a business development manager to develop partnerships with tourist boards, airlines and airports.
"We want to engage with tourist offices so we can run campaigns such as a dedicated Swiss or US fortnight, for example, which will appeal to our operators," he said.