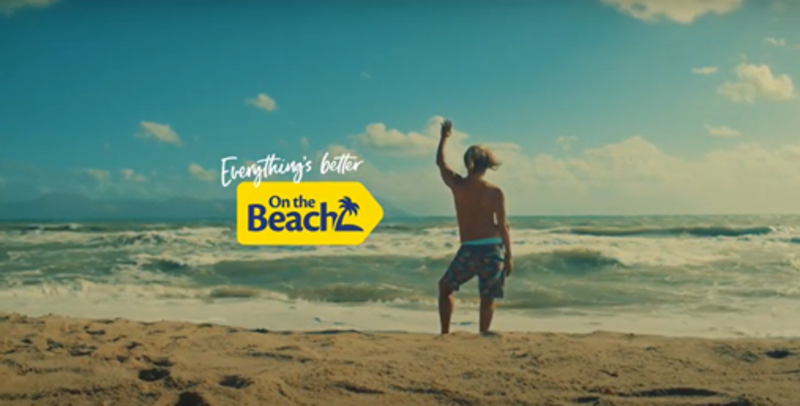 On The Beach targets investment in tech, talent, brand and supply for growth
Details on the OTA's strategy were included in last week's full year trading update
As part of OTA On The Beach's detailed full year results update last week, the firm set out plans for growth by investing in its brand, technology and supply.
The Manchester-based business describes itself as one of the largest UK summer holiday retailers with an estimated 20% of the short-haul beach market.
Outside of the UK, On The Beach said the board will "continue to evaluate international opportunities that increase the group's scale and deliver further value for shareholders".
Although On The Beach says it has emerged from the last two years with enhanced customer awareness, it acknowledges the reputational damage of the COVID-19 pandemic on the sector.
As it looks forward to 2022, the firm set out its plans for "significant medium and long-term growth" in core and "adjacent" beach markets based on a number of strategic pillars.
The first of these was to continue to invest in talent and technology with a particular focus on using data to improve personalisation and the capabilities of its platform to reach as wide an audience as possible.
In an update from chief executive Simon Cooper, On The Beach said: "We have continued to add to our technology talent, in particular to software engineering, design, product, infrastructure and security.
"We have continued to invest in remote working and greater use of cloud, to empower colleagues to self-serve, work securely from anywhere at any time and drive speed to market.
"Our technology teams have taken the opportunity to capitalise on periods of lower trading to continue to focus on enhancing the core capabilities of our platform.
"We have re-architected our core booking paths, enabling quicker future development and the addition of diverse sites from all geographies.
"We have built new capabilities to support long haul and scheduled airlines, allowing new suppliers to be added at pace.
"As part of our overall strategy, there has been a focus on optimising our data platform with a view to driving increasingly sophisticated user-level personalisation and maximising customer lifetime value."
On The Beach says it ambition is to become a "brilliant digital brand" by truly differentiating the customer proposition and by delivering a "superior customer experience".
Addressing brand and the impact COVID-19 has had on travel, Cooper said in his review: "The pandemic has caused reputational damage to all in our sector.
"Our decisive action has enabled us to take steps that better protected our reputation versus our rivals, but we were not immune from the issues presented by a unique set of circumstances at various points over the last 18 months.
"This included, but was not limited to, an unprecedented volume of customer enquiries, difficulties in collecting refunds from low cost carriers and a high degree of uncertainty regarding future travel.
"Throughout the year, our marketing focus has been on reputational repair and reinvigorating the brand.
"Never before has our unique business model better enabled us to do the right thing by our customers, consumers and the industry as a whole.
"Our strategy has been to act innovatively putting consumers at the heart of our decision making, setting us apart from our rivals and enabling us to maintain our brand metrics with a fraction of the spend.
"In December 2020, we launched a 'Ready when you are' TV campaign which aligned with consumer sentiment in a period of low or no travel during our usual peak booking period.
"Technology developments delivered in record time enabled us to better serve customers needing to amend bookings, and our finance ops team worked tirelessly in order that we could refund customers at scale within 14 days."
On The Beach cited its "radical" decision take holidays off sale last summer, to offer cash refunds, and a whitepaper highlighting consumers' rights to refunds all helped to enhance its reputation.
More recently the firm has launched a free Covid test offer – its largest ever promotion costing over £1million.
A third area of investment for On The Beach will be in supply and growing the direct relationships it has with hotel partners to improve product delivery and to offer good value.
The OTA says this approached has seen directly contracted share of sales continue to grow and it hit 90% of its total business as it exited half year 2021.
Cooper said: "COVID-19 has presented the opportunity to secure direct relationships with quality inventory in key destinations that were previously on exclusive contracts with competitors.
"Throughout the pandemic and the widespread disruption this caused, it was clear without direct contracting capability we could not possibly have delivered the same level of service, either when airspace closed or when it reopened.
"Our direct contact with all key partners allowed us to better manage through the chaos. We supported hoteliers during the pandemic, maintained a full-strength team and paid our partners and suppliers on time.
"This has not only welcomed us to new opportunities but it has also given us maximum flexibility with suppliers."
On The Beach said its trust fund model that ringfences customer money means it can continue to offer supply partners favourable payment terms.
"Many others in the market, including tour operators and bedbank peers, have not been able to honour their commitments under the financial pressure of COVID-19," Cooper said.
"We have cancelled and amended tens of thousands of bookings, working in collaboration with our suppliers to avoid cancellation charges and to ensure smooth operational processes. This is only possible with strong directly contracted relationships."
"We continue to believe that our ability to pay promptly, access preferential package rates with hotel suppliers and access B2C and B2B channels are fundamental to growing levels of direct and differentiated supply."
On The Beach will target growth in its B2B business, saying it sees an opportunity to drive volumes though its Classic Collection Holidays (CCH) brand which it launched in 2019 after acquiring Classic Collection.
The brand has capability of selling to 2,500 agents and "significant progress" activating travel agents up to February 2020, taking advantage of the failure of Thomas Cook.
The firm will also target long-haul beach and tailor-made growth and the Classic brands have launched a long-haul offering and are building a dedicated group long haul function for B2B and B2C.
Cooper said: "The proportion of CCH booked holidays that are long haul has increased from 1.4% in September 2019 to 16.4% in September 2021.
"There are four million holidaymakers in the UK who book long-haul packages each year. Pre-pandemic, the On the Beach site handled 10 million searches per annum for long haul destinations.
"There is a significant opportunity post pandemic to drive a growing share of bookings to longer haul destinations in Classic and the core On the Beach brand, by building out our scheduled air connectivity and portfolio of directly contracted beach hotels.
"We continue to develop new technological capabilities to allow airlines to be added at pace and we are developing relationships with hotels in destination, both east and westbound.
"Our new group long haul function in Classic will handle more complex long-haul enquiries on behalf of the Group when demand returns."