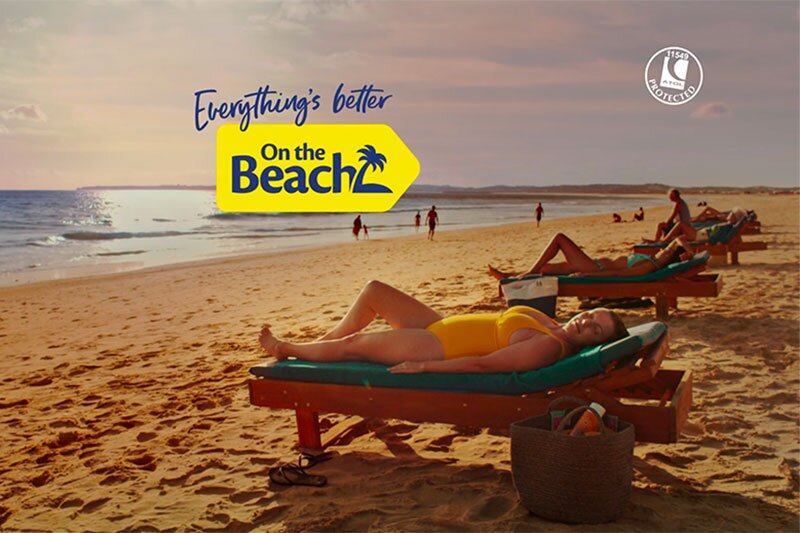 On The Beach launches turn-of-year campaign starring Iggy Pop
'Everything's Better On the Beach' focuses on healing and restoration
UK OTA On the Beach has launched its new multi-media turn-of-year marketing campaign voiced over by rock legend Iggy Pop.
The 'Everything's Better On the Beach' campaign debuted on Friday December 13 across TV, video on demand, cinema radio and digital and social channels as well as out of home.
On The Beach has retired its 'Beach' sandcastle man character which appeared to divide opinion among consumers.
Its new multi-million pound campaign shows holidaymakers looking relaxed on a beach while the Iggy Pop voice over explains why they've just had the worst week of their lives.
---
---
On The Beach said the campaign moves the brand into new visual and strategic territory and aims to grow reach and recognition both offline and online.
Alan Harding, marketing director at On the Beach said: "We believe that literally Everything's Better On the Beach.
"This campaign focuses on the healing and restorative power that the beach holds, along with its ability to alleviate the host of daily frustrations and scenarios that modern life can throw at us.
"The series of adverts captures the sense of calm and stillness that can only really be achieved on a beach holiday".
On The Beach's agency partner Uncommon was appointed earlier this year following a creative pitch process. It has been behind a number of disruptive campaigns for ITV, OVO and The Guardian.
Lucy Jameson, co-founder of Uncommon, said: "On The Beach is a brilliant challenger brand. Our work for them comes from an undeniable truth.
"A truth that only On the Beach can claim with credibility. It's a simple, different and irreverent approach designed to get people planning and looking forward to their 2020 holidays, and designed for how the UK feels right now."
Filmed in Portugal the adverts were directed by renowned comedy director Jeff Low and went live from last Friday during ITV's X Factor 'The Band'.
Adverts will roll out across all other channels in the lead up to Christmas and throughout early 2020, including key spots across Christmas Day.