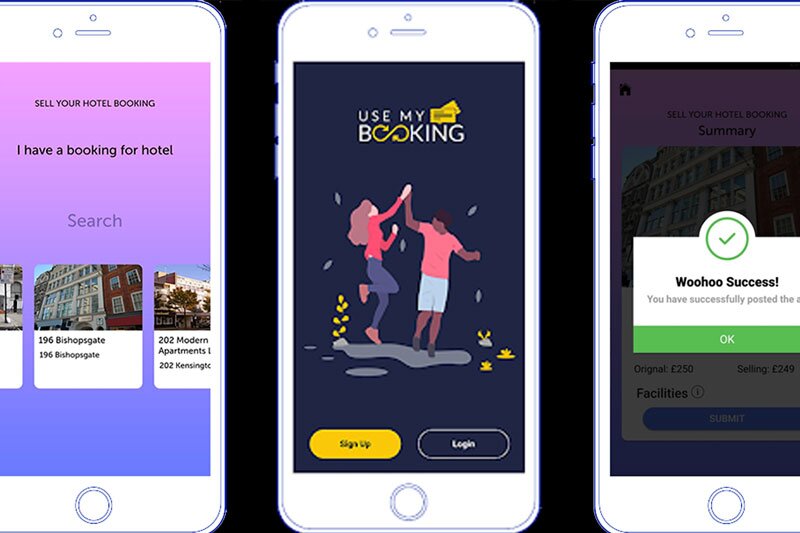 New secondary market for unwanted travel product launches in UK
UseMyBooking enables users to buy and sell 'non-refundable' reservations
A new secondary booking platform for travel products has launched in the UK.
UseMyBooking enables users to buy and sell 'non-refundable' hotel, train and event bookings on one interface.
The company says it plans to "shake up the industry" by challenging conventional thinking around the secondary booking marketplace while educating consumers on their rights.
As well as providing a platform to sell 'non-refundable' tickets, it also provides a listing and purchasing function for buyers and sellers to use with no additional administration.
The platform ensures buyers aren't forced to pay more than the original sale price when purchasing bookings or tickets by restricting sellers to upload their booking for face value or less.
Founder Melonie Dando came up with the concept when working as head of project finance for a large FTSE firm.
She had to cancel her pre-booked travel arrangements many times due to work commitments.
Dando said: "I wanted to develop an online business that gives the power back to the consumer.
"Many people are unaware that they are within their right to reuse their non-refundable bookings, such as hotel rooms, by selling the booking on to someone else, so we want to give people the tools to turn their losses into gains.
"It's important that people are treated fairly and understand their rights when it comes to travel bookings, so we see ourselves as an enabler that allows consumers to get the most out of non-refundable purchases, and allows buyers to purchase secondary bookings at face value or less and instantly. It really is a win-win for all."