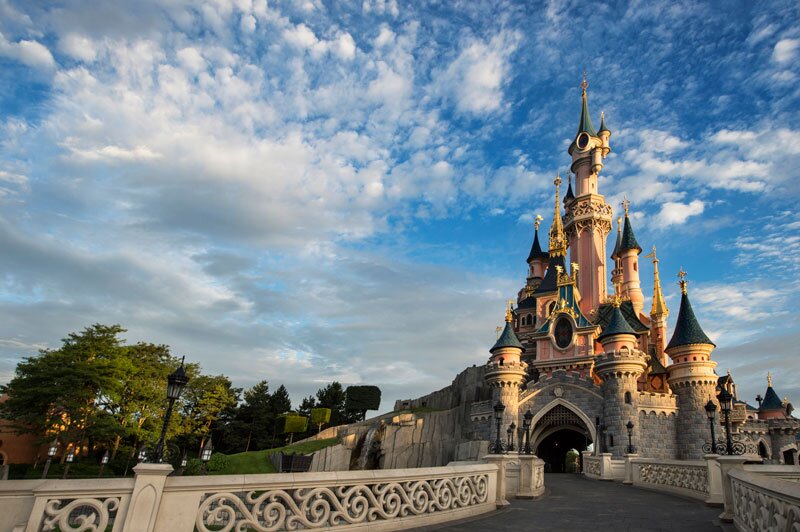 New board advisors appointed to drive growth at MagicBreaks
Former Disney UK head Hugh Wood and Designate founder Adam Hill join OTA
Disney specialist OTA MagicBreaks has bolstered its senior management team with the appointment of two well-known industry specialists as board advisors.
The UK market leader for Disneyland Paris has brought in Hugh Wood, who previously spend 11 years at the parks operator, and Adam Hill, founder of creative agency Designate.
The pair will work with MagicBreaks to strengthen its corporate and commercial strategy and position its brand for further growth.
MagicBreaks said the appointments reflect its "confidence for the future, despite the current difficult trading period for the travel industry due to the pandemic".
The company reported strong UK bookings this summer and overseas bookings for later this year and 2021.
managing director Tom Dunkley said: "I am delighted to bring Hugh and Adam on board.
"They have very different skills and I expect them both to be huge assets to the company as we continue to grow this year and beyond."
Wood comes with a wealth of experience in business with expertise in travel and distribution.
He held various roles at Disney, including UK country head, and has also worked in senior positions at blue chip companies such as Pizza Hut and Diageo.
As well as his knowledge of Disneyland Paris Wood will work with MagicBreaks on a strategy to expand into other markets and offer new products.
In addition to being a Disney specialist, MagicBreaks offers holidays in the UK and worldwide, including trips of a lifetime under the Experiences by MagicBreaks brand.
Wood said: "Of course, I understand Disney and part of my role will be to further strengthen the relationship with that business.
"But I will also be involved in corporate and commercial strategy, using my broader experience in the UK and Europe, Middle East and Africa to help drive the company forward."
Hill said he will bring more creativity to MagicBreaks' branding efforts which have seen it earn positive ratings on independent reviews platforms like Feefo and TrustPilot.
"My frustration with the travel industry is that it is so often spreadsheet driven and there is not enough creative thinking about the brand," he said.
"MagicBreaks is being very visionary by having someone at board level who has a brand vision as most companies don't.
"A large percentage of my business is insurance and finance, which is a very dry product sold in a creative way.
"Travel is a very dreamy product sold too often in a very dry way and we want to change that."