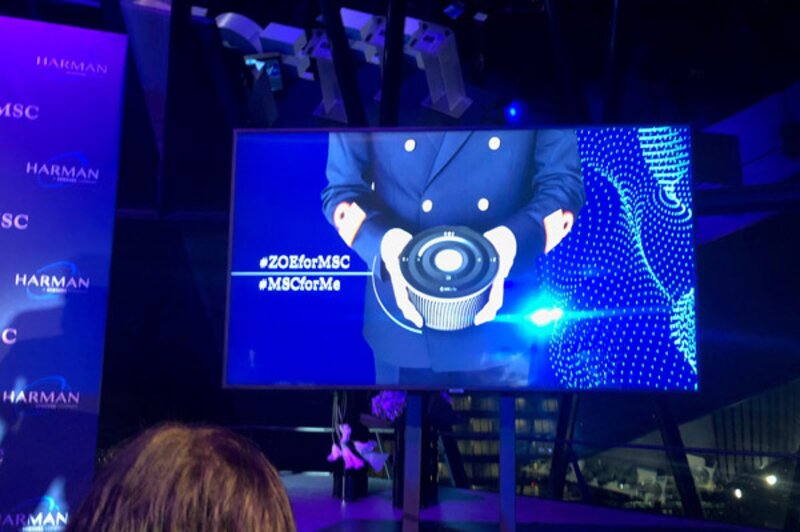 MSC Zoe will be fully responsive 'in one month'
Zoe will officially launch on March 2 at the naming ceremony MSC Bellissima
MSC Cruises says its voice-activated personal cruise assistant on MSC Bellissima will be full responsive in a month's time.
MSC Cruises' in-cabin device Zoe will officially launch on Saturday (March 2) at the naming ceremony for 4,500-capacity MSC Bellissima in Southampton.
But MSC's chief business innovations officer Luca Pronzati said that he and his team had adopted a "continuous improvement" approach with the artificial intelligence device as it develops responses to more than 800 questions across seven different languages.
He said he did not expect Zoe to be completely up to speed for another month.
Pronzati said: "We will be there in one month. [Zoe] is working but it depends on what questions you ask.
"Artificial intelligence needs to be trained as much as possible in order to get precision into the answers."
To develop Zoe's answers to passengers' questions, around 1,600 hours of audio recordings were collected by Pronzati and his team on board three MSC Cruises ships – operating in the Mediterranean, in North America, and in South America.
MSC Cruises has consulted Google and Amazon, which both have their own virtual personal assistant technology, about Zoe.
However, Proznati pointed out that both Google and Amazon's devices only understood one language when they launched, while Zoe understands seven.