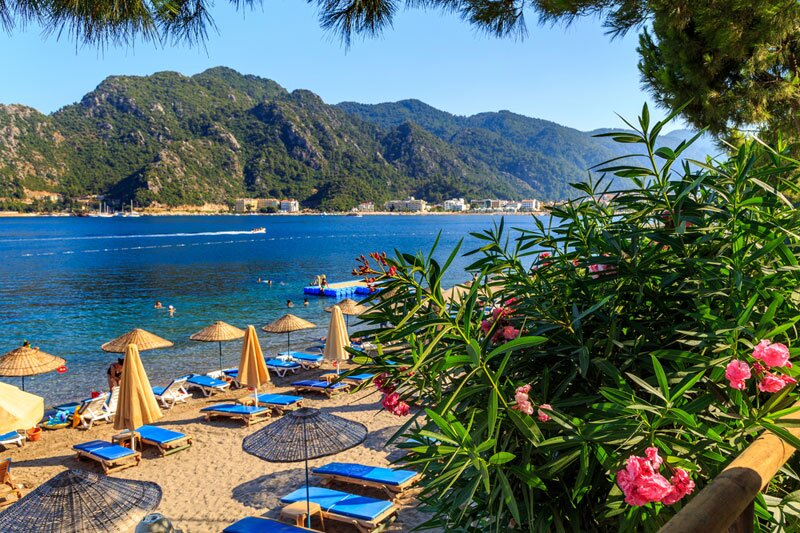 Many European holidays are cheaper than UK breaks, claims On the Beach
Savings range between £1000 and £1600 according to On the Beach
Beach holiday provider has revealed seaside holidays in the UK are more expensive than a European beach resort stay in August.
On the Beach surveyed 1,000 British families and found that value for money and avoiding lengthy travel times are the top considerations when choosing a holiday destination.
The company found that 70% of European holidays were cheaper than holidays in the UK and some families reached savings of 60%.
This is largely due to hoteliers across Europe offering discounts while prices of trains and hotels in the UK have increased, making a one-week staycation more expensive.
The most expensive UK destinations include St Ives, Brighton, Torquay and Margate ranging between £2000 and £3000 for a week-long vacation. Europe destinations such as Marmaris, Skanes, Torremolinos, Tenerife and more range between £1000 and £1600.
Alan Harding, On the Beach marketing director, commented: "Public transport and indeed hotels can be very expensive in the UK, making the so-called Staycation a very expensive option for hard-working British families.
"However, the rise of low-cost airlines and hoteliers across Europe offering discounted rates in order to attract more Brits, means a holiday to one of Europe's most popular beach resorts is much more affordable."
The study found that a seaside holiday in Cornwall's St Ives has high prices with substantial travel times by train.
A family of four travelling from London for a week could expect to pay £2987 for transport and accommodation on a B&B basis.
In comparison, the family travelling for a week in Skanes, one of Tunisia's popular holiday destinations, would save £1919, including the flight, costing £978 or 66% less.
Also, a one-week trip to Brighton costs £2559 where a family could save £959, by travelling to Bodrum in Turkey.
The research also shows a holiday to Marmaris in Turkey is 36% cheaper than a week in Margate and going to Benidorm rather than Southport could save almost 10%.
Blackpool remains a cheap UK destination where a week-long holiday would cost 27% less than travelling to Costa Bravo.