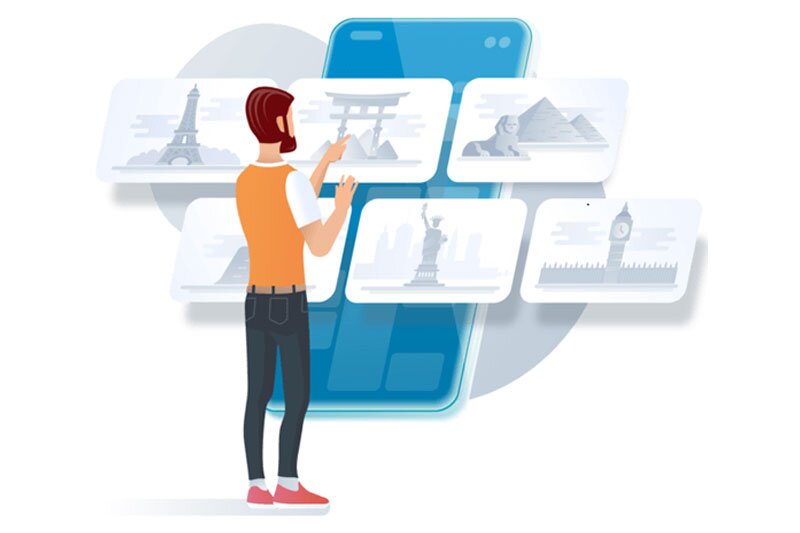 KAYAK launches new multi-destination 'Trip Builder' in partnership with Kiwi.com
Tool calculates cheapest routes between multiple cities for the biggest savings
Booking Holding's owned price comparison site KAYAK has teamed up with Kiwi.com to create a multi-destination 'Trip Builder' feature for its users.
The tool calculates the cheapest routes between multiple cities for the biggest savings.
KAYAK said an "initial launch" will be powered by Kiwi.com, the online search engine that combines flights and ground transportation options.
---
More: EasyGroup names Skyscanner and KAYAK in US EasyFly trademark lawsuit
40% of consumers now book holidays online, according to research by Kayak.co.uk
KAYAK looks to get deeper into localisation after integrating its portfolio of brands
---
"The new tool takes the pain out of planning multi-city journeys by finding the cheapest route possible. For example, now travellers considering a trip from the UK to New York, with stops in Dublin and Paris can easily view the most cost-effective way to get from one city to the next, in one simple search," said KAYAK.
Giorgos Zacharia, chief technology officer added: "Building a travel itinerary that involves more than one destination can be challenging, time consuming and costly.
"To help travellers visiting more than one city find the perfect route, KAYAK introduced multi-city search options back in 2005. Now, with the introduction of 'Trip Builder', we will not only show you the perfect route but also the cheapest, so you can see more of the world for less."
Zdenek Komenda, chief business development officer at Kiwi.com, said: "KAYAK is constantly looking to help travellers find the perfect flight by offering the best products for the best value. We are happy that we were able to provide this feature to match the growing demand from travellers."