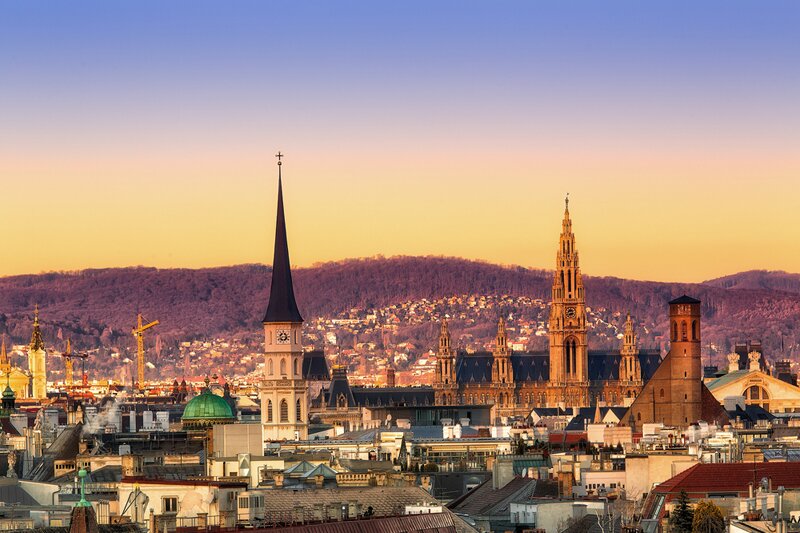 KAYAK data reveals Easter break hotspots for Brits
Warsaw and Vienna record biggest price drop, down 24% year-on-year
Travel search engine KAYAK.co.uk has found that popular Easter destinations Warsaw and Vienna have dropped in price by 24% compared to the same time last year.
The research conducted by the travel experts compares the most popular short and mid-haul destinations for Easter 2019 against Easter 2018, revealing which destinations have dropped the most in price and which have fallen in and out of favour among British travellers.
Of the top 50 most popular destinations for this Easter, city break destinations Warsaw and Vienna have seen the biggest drop in prices with both cities around 24% cheaper than the previous year on average, said KAYAK.
Findings also reveal that Porto and Bordeaux are also cheaper to fly to, down 18% and 16% on average respectively, as well as Spanish favourites Arrecife in Lanzarote and Málaga, which are down by 16% and 9% on average.
When it comes to the top 10 most popular destinations for British travellers this Easter, KAYAK said Amsterdam is the top favourite getaway even though flight prices have increased by up to 7%.
Flights to Barcelona are also 18% more expensive on average, while the cost of flying to Rome is up 22%, reveals KAYAK.
According to the study, while the top destination rankings haven't changed much year-on-year, Alicante has made it into the top 10 while Berlin has dropped out, and the top 10 destinations are overall 5% more expensive than they were last year.
The travel search engine also looked into hotel searches for the top 50 hotel destinations and found that prices for Agadir are down by 45% on average this Easter compared to last year, at just £42 on average per night in a 3 and 4-star hotel.
But for a 3 and 4-star accommodation in Amsterdam, prices have gone up by up to 23%, which is around £173 on average per night.
KAYAK said Brits can look for deals in Tenerife and Lanzarote, where hotel prices are on average 40% and 29% less this year, respectively.
Hotels in Welsh seaside destination Tenby are 30% less on average, the study shows.
Of the top 10 most popular hotel destinations, only Palma de Mallorca shows a significant decrease in price, down by 28% on average.
John-Lee Saez, managing director for KAYAK Europe, said: "With Easter falling later in the year, there's still time to find a great deal to make the most of the long weekend.
"Many travellers book cheap flights but then get caught out with high-season accommodation costs, so we've looked into our data to share inspiration for hotels too.
"Those willing to go a bit further this Easter – for example to Agadir in Morocco – can find cheaper accommodation and get a good hit of sunshine.
"Aside from these destinations, our tools like Explore can also help Brits to get inspired, and on their own terms, they can enter their budget and Explore will tell them where they can go for this price."