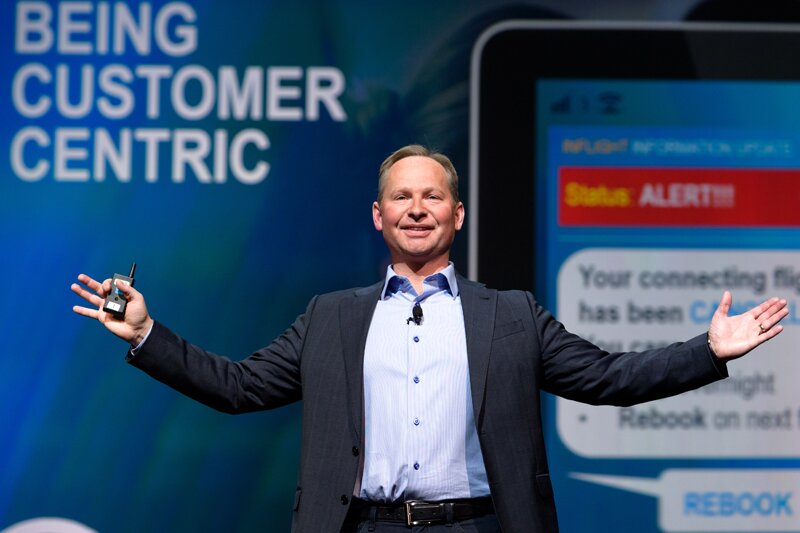 ITB 2019: Expedia chief places service at heart of strategy
OTA to put traditional agent services at core of its development
Expedia will put providing the services travellers expect from traditional offline travel agents at the core of its development over the next two decades.
Chief executive of the travel giant Mark Okerstrom told delegates at this week's ITB trade show in Berlin that the firm was now established as a global travel platform.
But, more than 20 years since its foundation and 13 years since it became a public company Okerstrom said what it still has not done is "those great things that travel agents did, and many still do".
He said Expedia today handles 50 million consumer call and texts in its contact centres, has partnerships with 500 airlines, offers accommodation in one million properties, works with 150,000 car rental companies, transacts almost $100 million in bookings a year and has 700 million visitors a month to its 30 brands.
"We sit at the heart of it all. That's what we mean when we describe ourselves as a platform. We are trying to match providers and travellers in the most intelligent way.
"For the first 20 years the real impact of the internet and technology was essentially taking the green screen travel agents used to look at with a potential customer sitting across from them and turn it around. Really the customer was being served by this travel agent but they could not see everything. They were limited to some extent by the expertise of the travel agent.
"What we still have not done is those other great things travel agents did and many still do. That part of travel agency, bring an advocate for the consumer, making sure we know them, having a personal connection, that's what the next 20 years is all about."
Okerstrom said Expedia remains opportunistic when it comes to its M&A strategy and would buy if the right offer came along but he added the group had everything it needed.
"We are strategically complete. What we need to do, and this is one of the things that I have been very focussed on, is take this incredible thing we have built and simply operate it more effectively. In this industry stuff pops up. The M&A team is bigger than it's ever been because you have to have your feelers out there."
Orkestrom said Expedia was "sub-scale in China and India and that it needed to be bigger in corporate travel. The firm's TMC Egencia is growing faster that the big three global business travel agencies. "If we keep doing that the laws of compounding tells us we will get there [break into the top there]."