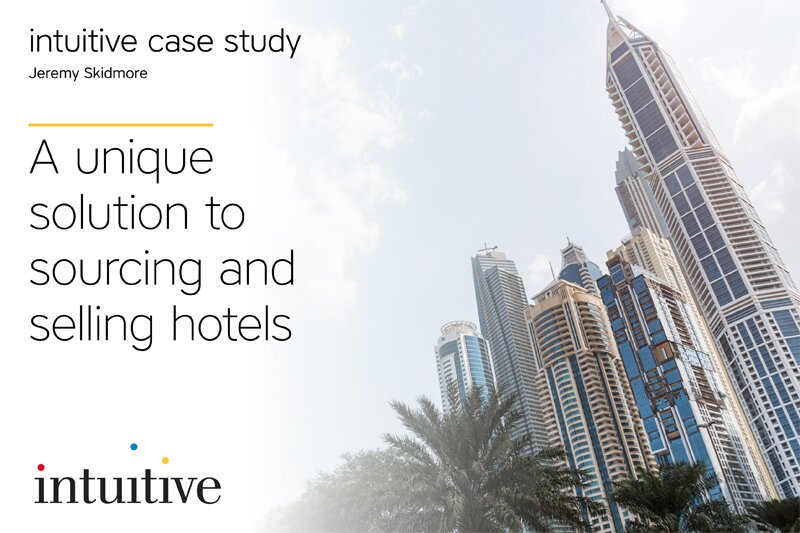 Intuitive publishes Fleetway and Love Holidays iVectorConnect case study
Developer says platform simplifies process of sourcing and selling hotel content online
Travel technology provider intuitive says partners are seeing success using new technology it has developed to simplify the process of sourcing and selling hotel content online.
The Croydon-based developer has used the experience of OTAs Love Holidays and Fleetway Travel in a new case study promoting its new iVectorConnect system.
The study says tour operators and OTAs have to keep up with connectivity and capabilities imposed by the supply chain because selling hotels has become complicated and time consuming.
The iVectorConnect system was created to access hotel rates and availability via channel managers, chains, wholesalers and direct contracts of DMCs.
Companies can do this whether they are using their own platform, or one provided by another technology supplier and can source and sell their product live or through a fast and up-to-date cache.
Intuitive said this allows tour operators, agents and wholesalers to develop their core businesses, while benefiting from efficiency savings such as loading, fulfilment and reconciliation.
Stuart Jackson, Fleetway chief executive, said: "The intuitive system allows you to cherry pick the functions you need. We do some of the functions ourselves and anything that is over complicated, we leave to them."
According to the study, Fleetway Travel needed help to create a platform for accommodation contracts and connecting to third party suppliers.
"As we already have a layer that allows API connections, it was simple for us to plug into the iVectorConnect API," added Jackson.
Love Holidays began working with intuitive in September 2016 using its direct contracting module.
Blake Alce, Love Holidays product manager, discussed the company's decision to work with intuitive. He said: "A big factor was how easily we'd be able to integrate into that system.
"There were newer companies based overseas, but I didn't have the same confidence in them, and they didn't have the same experience as intuitive."
Paul Nixon, Intuitive managing director, said: "Delivering our technology in a modular way such as this is very much a trend we have seen in recent years and it continues to grow.
"It enables travel companies to leverage some of iVector's strongest capabilities to deliver their strategic objectives with minimal impact to the wider business"
The company now has 1,200 hotels, or 20% of the stock it uses, directly contracted.
More: Access the case study here [External]