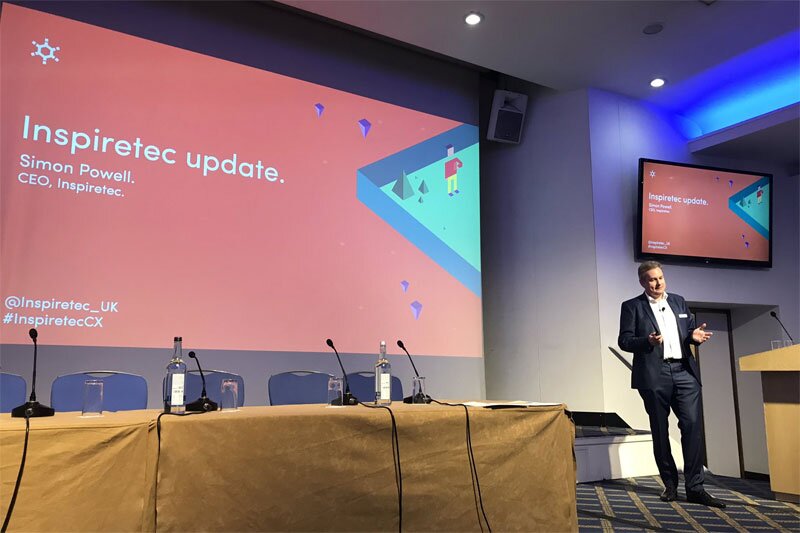 Inspiretec targets tech stack at cruise, retail and overseas markets for growth
Firm identifies gap in market for 'next-generation platform for travel retailers'
Travel technology developer Inspiretec will unveil new travel retail and cruise technology at this year's World Travel Market as it targets international expansion.
The Cardiff-based software specialist announced the developments to partners at its annual Customer Experience Day in London yesterday.
Simon Powell, Inspiretec chief executive, said it believes there is a gap in the market for a next-generation platform for travel retailers.
He said this was an area that has been ignored for over a decade due to the dominance of the vertically integrated tour operators and a focus on tour operator technologies.
Powell originally founded technology firm Comtec based on technology developed for his family's high street agency.
Having bought Comtec back from private equity in 2014 he relaunched the company Inspiretec to reflect the wide range of technologies in the group.
Powell said the move back into retail technology reflected the firm's heritage. "Comtec was very much in the retail sector.
"When there were 9,000 high street travel agents we had technology in about 80% of those but over the years we have moved away from the retail world but we have decided to go back in.
"There has been a lack of investment to move forward technology within the high street for a decade."
Powell said the retail sector has changed dramatically and that there is now a need for more sexy user experience and front end to help agents sell holidays.
Inspiretec says it is poised to enter the next stage of "strategic growth" and will launch a next-generation travel retail technology platform at World Travel Market in November.
Having built platforms for partners to manage coach and ferry operations as well as caravaning and campsites, Inspiretec is building its own cruise technology.
Powell announced that it will be integrated with all the main cruise suppliers and offer bookable content. A demo will be available at World Travel Market next month.
Inspiretec is on track to hit over £9 million of turnover this year, said Powell, and achieve EBITDA (profitability) of £1.2 million.
Five years ago, when the company was bought back from private equity it was turning over just £3.5 million, losing £500,000 and had debts of £6 million.
Powell said the firm, which has a base in Toronto, Canada, is aiming to grow internationally. It currently has clients in 12 countries, but aims to increase that to between 20 and 25.
"We have built a full service stack and we now have many clients that host with us and take our reservation system and our CRM and for whom we build websites.
"Having that end to end full stack I think makes us fairly unique in the marketplace and gives us the ability to take that in to other geographies. That's where we see a lot of growth coming from."
Inspiretec has picked up a number of significant clients include dnata Travel Europe for whom it is rolling out to all its B2B brands including Gold Medal and Travel 2, Shearings and the Caravan and Motorhome Club.
These join existing customers including Abercrombie & Kent, Visit Britain, Travelopia and the Ski Club of Great Britain.
The collapse of Thomas Cook last week saw it loose Thomas Cook Signature as a client, but Powell said this represented just 6% of its business. In 2008 Cook represented 35% of the company's business.
Powell said of the Cook failure: "For Inspiretec it's not disastrous, but from a personal perspective it was one of the saddest weeks in travel."
This year Inspiretec achieved ISO9001 certification that is given to organisations that meet the needs of their customers.
Powell said to build on this the firm has reorganised internally to prioritise customer experience in response to feedback from clients about communication and account management.
"Our business operated in silos, so we wanted to change that," he said. "We have created a dedicated customer experience team of 20 to 25 people in Cardiff that's dedicated to dealing with clients whether its support, training or client account management."
Inspiretec has also created a triage tram in the CX department to in a bid to reduce the proportion of issues being passed on to the development team.
Powell said in just three weeks the new approach is starting to reap benefits including a 15% reduction in the amount of time it takes to resolve issues.
"That leads to greater efficiency," he said.  "We want to become more efficient and want our clients to see the benefits of that.
"We are not there yet, but we are moving that way. Working from a team perspective we are starting to see synergies. We are starting to turn quotes around a lot quicker."