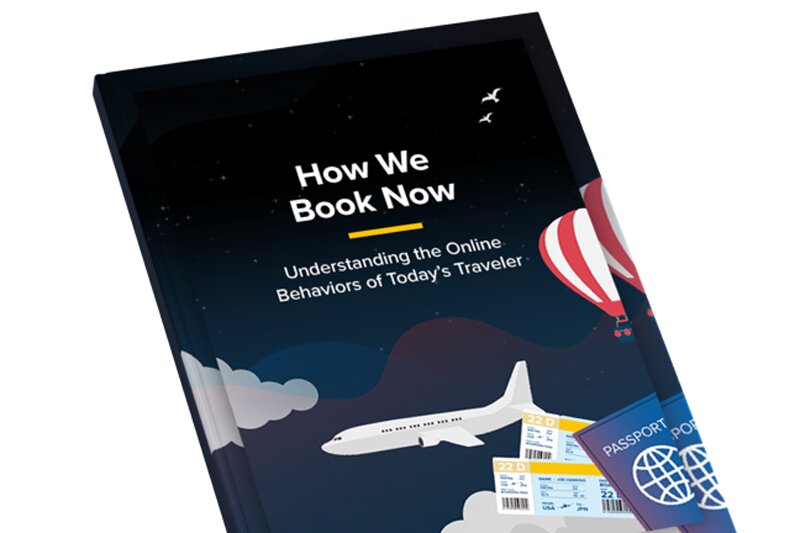 Infographic: Yieldify study finds nearly half of holiday bookers are spending more time shopping
Over half of consumers visit more websites than they did five years ago
New research has found the amount of time to book a trip online is increasing for nearly half of holidaymakers despite the rise of technology.
Marketing technology company Yieldify released a report this week that showed 41.7% of consumers spend more time on booking travel plans now compared to five years ago and that price is not the main factor when deciding which travel site to use.
The number of travel websites are increasing, increasing the amount of research consumers do before booking, according to Yieldify.
Over half of consumers visit more websites than they did five years ago, and 78% visit multiple sites when deciding where to go. Yieldify said this increases the likelihood travel websites will lose customers.
The report also found that previous experiences when using a website and reviews of the website are more influential than price when a consumer is deciding to use a travel website.
Consumers acting as their own travel agents has resulted in 42% agreeing the process of researching and purchasing is complex. The average traveller will research their next trip over four months before departure.
"What this report shows is that these booking journeys are so long and complex that attracting and sustaining attention demands a personalized approach," said Wai Lin Yip, Arlo Hotels corporate director of E-commerce and contributor to the report.
In addition, over a third of consumers a do not feel comfortable with brands collecting and sharing their data. This makes it a challenge for brands to encourage customers to book directly so they can use the data to build customer loyalty.
However, 80% of travellers are in favour of a personalized experience when booking.
Mark Murray, Yieldify head of travel, said: "The results of the study really confirm the trends that we've seen amongst many of our travel clients over the last year: as research and booking options proliferate, there's a need to shift toward personalization strategies that improve the customer journey, making it easier for consumers to discover and purchase the right travel products."
More: Yieldify How We Book Now [External]