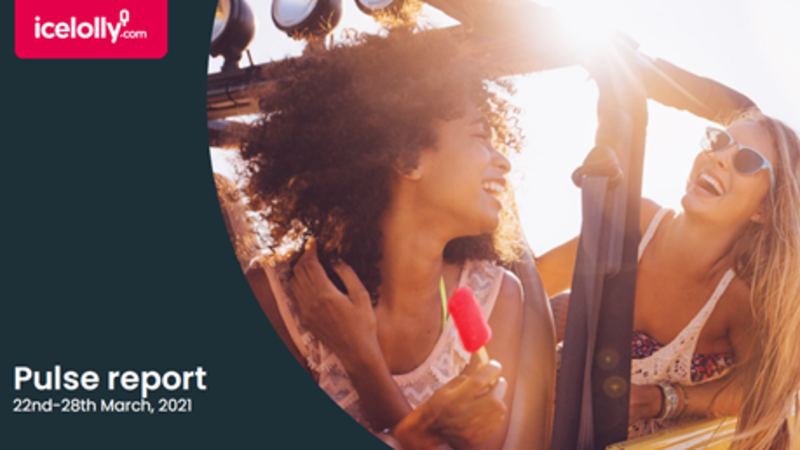 Icelolly Pulse: Uncertainty about summer 2021 sees demand rise for 2022 holidays
Search share for June and July 2022 departure dates increased by 100%
The impact of uncertainty surrounding the prospect of travel this summer is being seen in search and booking data reported by holiday comparison site icelolly.com.
The weekly Pulse report produced by icelolly.com shows continued push of demand to 2022, with June that year outperforming June this year for the first time.
While there were big gains for 2022 travel, June, July and August 2021 all saw notable lost share. Search share for both June and July 2022 increased by more than 100%.
Share by season saw summer 2021 at 55.9% (down 15.8%), for winter 2021 13.8% (up 3.4%), and summer 2022 on 27.9% (up 12%).
Chris Webber, head of travel deals at icelolly.com, said: "The impact of all the uncertainty over whether travel outside of the UK will be allowed has been felt over the last week.
"Summer 2021 search share and bookings have fallen, with summer 2022 the main beneficiary; for the first time there were more searches for travel for June 2022 than for June 2021, for example, and summer 2022 bookings dominated.
"From a UK search point of view, two peaks – in July 2021 and July 2022 – point to staycationers looking most closely at summer travel, too."
Data for UK destinations saw Cornwall come out as the big winner for a second consecutive week.
Icelolly.com said this was potentially due to the increased focus on summer 2021 and beach destinations.
UK searches were down, but England searches and Wales searches individually increased.