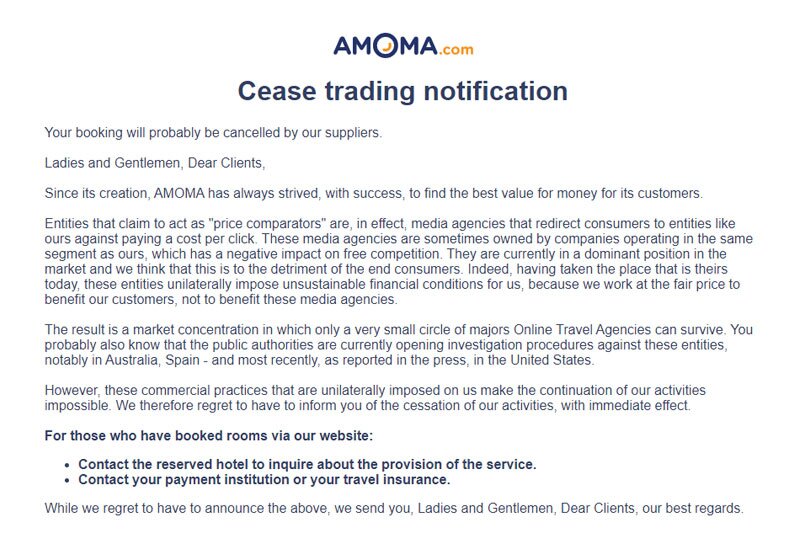 Hotel booking site Amoma.com shuts down
Firm issues 'ceased trading' notification
Hotel booking site Amoma.com shut down abruptly on Friday.
Clients received emails confirming that the company had ceased trading.
The firm posted a note on its website warning that customers with bookings with the company would not likely see hoteliers honour them.
Amoma is understood to have gained a reputation for undercutting many headline prices that hotel companies were advertising on their websites.
The company issued a "ceased trading" notification on its website.
It cited "commercial practices" of rival price comparators as making  the "continuation of our activities impossible".
Amoma said: "The result is a market concentration in which only a very small circle of major online travel agencies can survive."
It added: "We therefore regret to have to inform you of the cessation of our activities, with immediate effect."
Clients were told to contact hotels directly, they payment provider or travel insurance company.