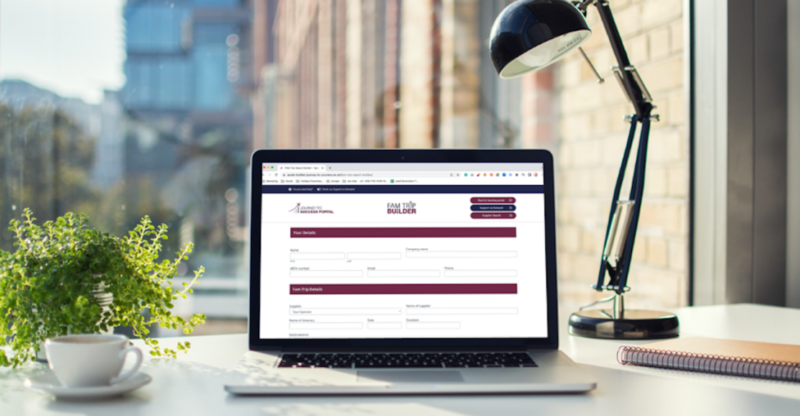 Holiday Franchise Company unveils fam trip experience sharing platform
Fam Trip Builder allows all agents to benefit from knowledge gleaned by individual franchisees
The Holiday Franchise Company has launched technology to help its travel agents to share the knowledge they have gleaned from fam trips with fellow franchisees.
The system, called Fam Trip Builder, can also share the agents' experiences with the supplier who provided the trip.
It is hosted on company's Journey to Success E-learning platform to enable all franchisees to benefit from the knowledge gleaned by the individual agent.
Previously, agents would write reports from their trips but key information or details might have been missed.
Joanne Aldridge, head of franchise, said: "It was clear suppliers wanted to know how we would maximise the knowledge gained on fam trips, so we wanted to showcase our commitment and thanks to them, by creating technology to share this knowledge across our entire network."
Jordan Luxton, marketing manager at the Holidaysplease-owned firm, said agents who have been on fam trips in the past can also go onto the new system to input the details from their experience.
Furthermore, photos, video and suppliers' marketing material collected from the trips can be incorporated into the report to share with the 60 franchisees, who are mostly home-based agents.
Joanne Peters, senior business development manager for the Palladium Hotel Group, said: "The Palladium Hotel Group are famous for hosting fun and informative fam trips, with 10 planned for 2023.
"We feel that the continuous learning and development of the agent's knowledge is vital and the best way for them to understand our product is to experience it.
"Fam Trip Builder is fantastic, enabling franchisees to share their own experience of trips, which the entire Holiday Franchise network can access at the touch of a button.
"Knowledge is power and having it available on demand, is really maximising every opportunity for suppliers and franchisees alike."