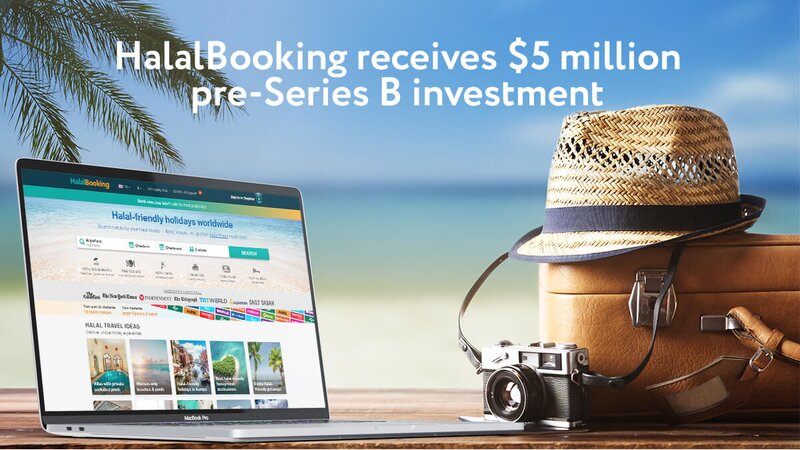 HalalBooking secures $5m pre-Series B loan as it bids for $20m investment
Specialist OTA in positive mood about prospects as it aims for $1bn IPO in 2024
Specialist UK OTA HalalBooking has secured $5 million investment as part of a larger $20 million Series B funding bid.
The new funding comes from a group of private angel investors, including British Business Bank, in the form of a pre-Series B convertible loan agreement.
The company, which was named Rising Brand of the Year 2020 in November's Travolution Awards, said it is currently in discussions with venture capitalist and private equity funds to act as a lead investor for the remaining $15 million.
The forecasted valuation for the round $75 million and the firms says it hopes to choose the lead investor and close the round within the second quarter of 2021.
The funds raised will be used to drive exponential growth in 2022 to 2024 with the ultimate aim of a $1bln IPO in 2024.
Elnur Seyidli, chief executive of HalalBooking, said: "We are in a great position to resume our exponential growth now. I feel confident that we are bouncing back strongly"
"We have a strong brand and have weathered the Covid pandemic well. We managed to retain all of our staff and used the time wisely to develop a lot of new tech.
"The travel industry in general may take three to four years to recover to 2019 levels, but we are in the best sector of the travel industry – we are in leisure rather than business; and in accommodation rather than flights.
"The leisure accommodation sector should see a strong recovery this year in Q3 and Q4. So for a brand like ours, which had 100% growth trajectory pre-Covid, it should not be surprising if we are able to resume our exponential growth this year.
"And with the $20 million Series B investment, $5 million of which we have already secured, we can now accelerate our growth rate even further."
HalalBooking said prior to the Covid-19 pandemic, it was seeing 70% compound annual growth rates.
Following the successful Series A round in 2019, the growth rate had accelerated to over 100% year-on-year in early 2020.
COVID hit the firm hard in Q2 2020 but the company announced a full recovery in Q3 2020, when sales rebounded to 2019 levels.
"During 2020, a very difficult year for the travel sector, the company performed well and managed to retain all of its staff members," the firm said.
"It is making sure that the COVID impact is only short-term and does not affect the company's longer-term prospects."
HalalBooking said sales in 2021 so far are "very promising" despite the ongoing negative news and new waves of Covid in Europe, the company's main market.
First quarter sales were down by less than half, in comparison with Q1 2019 and April started positively particularly in the UK.
The firm forecast it will reach parity with the same period in 2019 by May and that sales will spike and double by July to August.