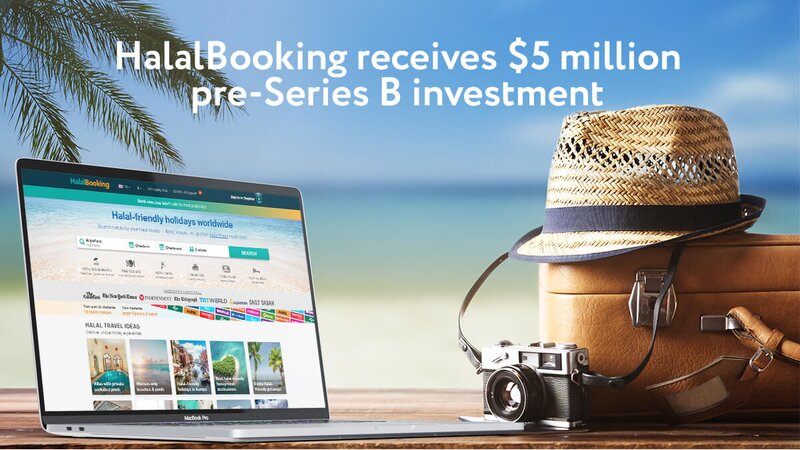 HalalBooking aims for $1bn unicorn status after pandemic recovery
Specialist OTA is forecasting sales of $60m in 2022 after Series B round and growth in 2021
Specialist OTA HalalBooking has issued a series of performance indicators underlining its recovery from the COVID-19 pandemic and ambition to achieve unicorn status.
The UK firm said growth returned in 2021 to pre-pandemic levels seen in the early part of 2020 of between 50% and 70%.
In 2022, HalalBookings is forecasting sales of between $50 and $60 million after seeing a 50% to 70% organic growth rate.
In Q1, the firm expects to complete a $20 million Series B round, to boost marketing spending and global expansion in 2022 to 2024 and achieve $1 billion unicorn status by 2025.
The firm's 2019 sales of $31 million slumped to just $8 million in 2020 but last year surpassed that level to hit a record $37 million.
The company said it did not lay off any of its 50 staff during the pandemic, and actually expanded its team to over 60 staff in 2021.
HalalBooking's Loyalty Club membership has also increased from 60,000 in January 2019 to over 400,000 members in January 2022.
Chief executive Elnur Seyidli said: "In 2021 our sales reached a record $37 million.
"This was despite a very slow first quarter and the impact of lockdowns and travel restrictions, as well as the news of Omicron in the 4th quarter.
"We experienced 50% growth (compared to 2019) in most of our major markets including Germany, France and Turkey.
"The only major market where our sales were low was the UK, due to the stringent travel restrictions imposed by the UK government until October.
"In 2019, the UK was 23% of the company's global sales, but in 2021 it constituted a mere 3%."
After restrictions in the UK disrupted the peak summer season, sales bounced back to their 23% market share in October.
HalalBooking said despite these difficult trading conditions the firm made over $1 million in net profit for the first time in its history.
Chief marketing officer Ufuk Secgin said: "This success was down to continued new customer acquisition activities with major partners such as Turkish Airlines Miles&Smiles, Kuveyt Türk Bank and Modanisa, as well as to the introduction of new technologies and services.
"These include innovations such as 'book now, pay later', instalment payment options, an enhanced customer service tool with a ticketing system ensuring a fast response time of only a few hours to customer enquiries, and new flexible cancellation policies due to COVID related travel restrictions.
"All of these gave peace of mind to existing and new customers to book with confidence. Our excellent Trustpilot score of 4.7 is proof of the high trust and satisfaction of our customers."
HalalBooking developed new technologies during 2021 such as more granular halal-friendliness search, an enhanced villa booking system, an advanced 'We Price Match' concept, filters such as budget and payment timing and map 'search by points of interest' functionality.
Enver Cebi, chief operating officer, said: "We also entered a major partnership with Expedia allowing our property portfolio to grow to more than 300,000 properties in over 65 countries, from ski resorts in Europe, to riads in Morocco, villas in Mauritius and Thailand and beach resorts in the Maldives or Turkey.
"Our team has been working day and night to collect the crucial halal data from these new properties allowing us to show unique halal-friendly features such as modest swimwear policy, ladies-only privacy in pools, spas and beaches or halal food and alcohol policies, in tens of thousands of properties."
HalalBooking has begun promoting Umrah+ trips where travellers combine the traditional Umrah pilgrimage in Makkah and Madinah with tourist visits to Jabal al Fil (Elephant Rock), the UNESCO Heritage sites of Hegra and the Hejaz Railway Station in Al Ula or the historic Al Balad (old town) of Jeddah.