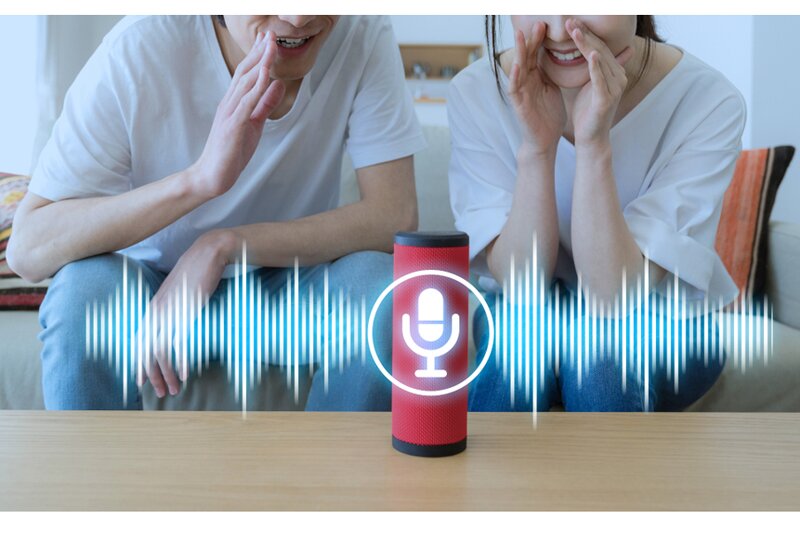 Guest Post: Where is the travel sector going with voice assistants?
Prepare for the impending shift in consumer behaviour, says Ashish Sidhra, managing partner at Artefact
Prepare for an impending shift in consumer behaviour, says Ashish Sidhra, managing partner at Artefact
UK smart speaker sales doubled between 2017 and 2018, and are forecast to grow by a third again in 2019 – this will equate to a potential audience of around 13 million. At the moment, we're mainly using these devices to listen to music and for weather updates. However, search has emerged as the third most-frequent type of activity conducted on smart speakers. Voice is clearly set to take a larger slice of the search market.
Some travel brands have been early adopters. After launching a voice skill on Amazon Echo in 2016, Expedia moved on to Google Assistant in October last year with a hotel search and booking app. Following a similar trajectory, Kayak has offered a voice app on Alexa since 2017, and has gone on to extend the service to Google Assistant.
Hotels are also moving into voice tech, albeit their focus seems to be more on the guest services side – US chain Marriott partnered with Amazon to offer voice-activated room service to guests, using Echo speakers.
Such is the strength of conviction in travel being a strategic use case for voice, both Amazon and Google have launched travel-centric voice offerings for brands. Amazon revealed 'Alexa for Hospitality' in June 2018; the service enables guests to order room service, request a housekeeping visit, or adjust room controls (thermostat, blinds, lights, etc). Not to be left behind, Google used this year's CES to announce a flight check-in and hotel booking offering for brands via Google Assistant, with United Airlines becoming the launch customer for the flight check-in service.
Challenges
Despite the activities of these digital giants, the majority of travel brands still don't seem to consider voice a priority. A poll of 143 business leaders, released in January by Travel Technology Europe, revealed that almost three-quarters (73%) remain unprepared to take advantage of the technology.
This reluctance may in part be explained by voice still accounting for a tiny fraction of usage compared to other digital channels. This has resulted in some brands falling back on a 'wait and see' approach.
Another factor in the slow take-up is that the use cases for travel are typically complex, and difficult to serve without visual support. This challenge becomes all the more acute for ecommerce transactions like hotel booking, due to users' hesitations over sharing payment details on an interface that's in its relative infancy.
However, taking such a risk averse stance on a fast-changing medium may lead brands to play catch-up with a completely new business reality and skillset. In the (not unrealistic) scenario of voice gaining traction with travel users in the next 18 months, those brands lagging behind would be competing with early movers that have up to a five years' head-start in delivering rich voice channel experiences.
Risks
We have been in such a situation before. Online travel players took more than a decade to deliver an optimised price comparison experience on desktops, at which point millions of online travel shoppers shifted to mobile devices. By the end of 2017, most travel related searches were conducted on mobile, but the shift from desktop to mobile did not happen suddenly – it was over a period of years. Even with such a gradual transition, there were still businesses that lost out miserably, because they were not nimble enough to adapt to the new paradigm. The winners were those that moved at speed and adhered to the principles of test and learn.
So, the question: is how can travel brands learn from this? The same principles of test and learn apply across any space, as does the use case scenario: consumers want their (customer) journey to be faster, easier and more convenient, and this relies on seamless search, personalisation and recommendations. Voice meets all those needs, and as the technology advances, it seems inevitable that it will become the norm.
Solutions
The focus has to be on launching services that best exploit the strength of voice platforms, and do not expose the current gaps in the technology. A sensible approach would be to launch voice search-based use cases that lean towards being more of a recommendation engine. Offering two or three optimal query results, as compared to the buffet-style results we're used to on digital screens, plays to the voice experience.
Moreover, the assumed user preference for seeing search results visually needs to be fully tested. In principle, visual confirmations would seem less important in this sector as compared to one like retail, where customers want to see what they're buying. We're already used to booking flights, hotels and car hire over the phone, so similar scenarios should lend themselves well to voice assistants.
Another consideration is to develop services for segments that will be most receptive. Business travellers with a need for repeat hotel bookings could be a good option to target initially. This audience might also be open to branded utility apps such as loyalty programme services – for example, to check the points balance and enquire about options for earning and spending points.
Voice represents a clear opportunity to differentiate as a crucial part of a seamless omnichannel service. Travel brands can either play safe and wait, as there simply isn't yet enough of a groundswell in people using voice to effectively monetise it; or move with agility and a test and learn mindset, to prepare for the impending shift.
While the mass migration of human behaviour hasn't happened yet, there can be little doubt it is coming. After all, voice has been humans' primary means of communication for millennia. If (or more likely, when) sufficient consumers do start using their smart assistants for planning trips and to purchase flights, hotels, insurance and so on, it will be the incumbent travel brands with no voice experience and expertise at highest risk of accelerated disintermediation. Google's entry into voice-based hotel booking in January should be a wake-up call to the sector.