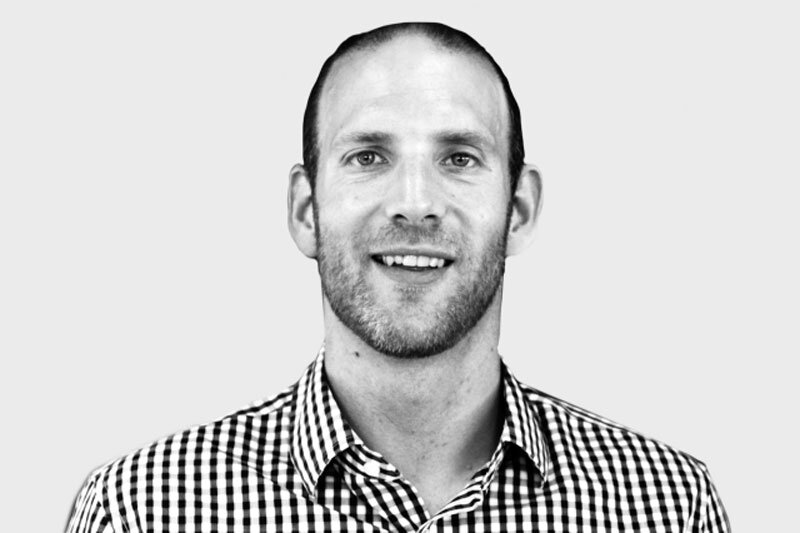 Guest Post: What Hays Travel can learn from Thomas Cook's collapse
No-one is immune to disruption, says Publicis Sapient's EMEA travel and hospitality lead Nick Shay
No-one is immune to disruption, says Publicis Sapient's EMEA travel and hospitality lead Nick Shay
To say it's been a turbulent month for the travel industry is an understatement. In September, the news that debt-stricken Thomas Cook had crashed into liquidation after a financial rescue plan fell through, sent tremors across the world. Repercussions included 22,000 jobs at risk and thousands of hoteliers left unpaid. A sense of universal sadness (and baited breath) descended; the 178-year-old travel company was a pillar of both the UK and global travel industry. It also sent a stark warning to legacy businesses cross-industry that no-one is immune to disruption.
A silver lining came in the form of Hays Travel – the UK's largest independent travel agent, who announced it would buy out all 555 Thomas Cook stores, in a move that would save up to 2,500 UK jobs. The Sunderland-based company has already made strides to reopen the shops under its own brand, with a proportion of Thomas Cook staff reinstated.
Whilst the UK's ailing high street let out a sigh of relief at this much-needed boost, Hays upbeat optimism at its "shrewd move" also raised a few eyebrows. The acquisition, for an undisclosed sum, is an undoubtedly risky step for Hays, which will see it triple its physical stores at a time when customers are increasingly booking travel online. Yes, it means Hays gains footprint in areas where it had little or no presence, including Scotland and Wales, but in contrast, it also means that some high streets will now have more than one store.
'If anyone can make it work, it's John and Irene.'

Hear Travel Weekly's @LeeHayhurst on @bbc5live talking about about @HaysTravel's deal for 555 former #ThomasCook shopshttps://t.co/FNbwZYG34l

— Travel Weekly (@travelweekly) October 10, 2019
Rationalisation from Hays in the near future is not only inevitable, but necessary. Whilst we outwardly revel in this much needed lift for the industry, we simply cannot ignore that Hay's will need to do some serious strategising to make it work, not least in terms of business digitalisation. Even without the noose of debt which was Thomas Cook's fate, a physical store network of such considerable size simply cannot work without a strong supporting online strategy; the trend towards online travel booking not only continues, but is growing and all travel companies need to be focusing investment on their digitalisation efforts.
The publicity surrounding the Thomas Cook collapse and the subsequent heroism by Hays in saving thousands of jobs will inevitably see an immediate uplift in their business as people not only reward their family-led brand values but also seek out Atol-protected package holidays for peace of mind in a wavering market. However, Hays needs to remember that brand-love doesn't equal immunity. Just ask its predecessor. It is a lesson that we've seen learnt across many other industries in recent years: Complacent incumbents were simply not agile enough to react at speed. Hays now needs to ensure it not only reacts but cuts above its nimble digital-native competitors that don't have the retail overheads to consider and can ultimately, drive better value with their product offering.
Hays has already been quietly investing in its digital strategy and its shops are said to "interact positively" with its website and thriving social channels. Quite the contrast to Thomas Cook's conflicting physical and virtual worlds. However, it will take much more than social media engagement. The key to Hays future-proofing is a stringent omni-channel strategy that best represents mass consumerism today.
If travel companies take anything from Thomas Cook's demise, apart from cut-price locations, it's the message that for businesses of all kinds to survive they need to pursue a course of rigorous digital transformation and not just to operate as usual.
A thorough understanding of brand purpose is the obvious first step. Without understanding the value they are providing customers, they won't be able to focus on what's important. Thomas Cook, tried to wear too many hats – a travel agent, a hotelier and an airline operator, a challenging combination at a time of uncertainty.
Priding themselves on their unrivalled customer experience, Hays now needs to focus on mirroring this from a digital standpoint. If digital is a business's primary touchpoint with customers, then the experience those customers have is of paramount importance. All travel companies need to design their touchpoints with a customer-centric strategy at their core.
Finally, businesses need to unlock and utilise the wealth of data they are sitting on: customer, operational and product. With the ability to use that data, they can then start to fully understand customer preferences and consequently, refine their products and services, keeping up with changing behaviours.
Whilst the Hays brand name is in favour today, in a digital economy, a company's brand is only as good as the experience it offers its customers. Where consumers have high and ever-changing expectations, and where competition moves at lightning speed, it is more important than ever to ensure that digital business operations are redesigned from the ground up to meet challenges head on.
Hays Travel stands for everything that is good about the UK high-street today, but the stakes are high and it's all on black for the confident travel agent. If anyone can pave the way for established travel companies navigating the ferocious digital eco-system, I have an infinite amount of hope, that Hays Travel can.