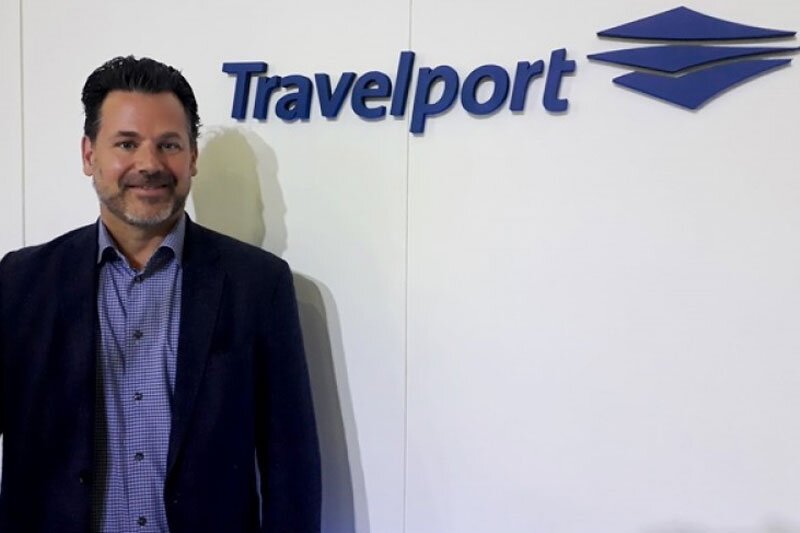 Guest Post: Turning buzzwords into bookings
Personalisation, data and automation are imperative to success, says Travelport global vice president and Managing Director for OTAs
Rob Brown
Personalisation, data and automation are imperative to success, says Travelport global vice president and Managing Director for OTAs Rob Brown
Whether shopping for butter in Waitrose or buying bagels at Whole Foods in the US, I know I'll have an array of choice, a distinct experience and the occasional piece of reassuring personalisation.
I take all this for granted. And I get it from smaller retailers and Amazon too.
But I sometimes wonder if some in the travel industry, even within its leading-edge OTA sector, have really taken on board what it means to be a retailer who just happens to be selling travel?
Because that is really what an OTA is. Its backbone is the dynamic technology and comprehensive content of the sort people like Travelport provide, but its craft is in deploying it like a smart retailer.
We work in a world of weird acronyms – PNR, BSP, PAX – in which we may be expert, but too often get drowned by these and lose sight of the reason they exist: to help us manage and sell travel better.
But OTAs are in a great position even before a customer becomes a customer. Our research shows that 70% of travellers have used one when simply looking for inspiration. The same number trusts the reviews seen on their sites. And 73% would rebook with an OTA if they could book the whole trip in one place.
That is a fantastic advantage. But how effectively do OTAs exploit this position?
Some do it extremely well. Just as the fragrant and timely waft of a freshly-baked bagel lures me into Whole Foods, the clever OTA can offer instant illustrated ideas instead of a spinning clock while the full results of a search populate the screen.
This technology is called "asynchronous search", and it can make a big difference between engagement and frustrated abandonment. It returns results from providers as they become available, rather than aggregating all results before returning a single response.
Once inside an OTA "store", 71% want to be able to add to the basics of a flight and a hotel with ancillaries.
It's like being in a shop where the retailer puts other inviting ingredients right next to that delicious pasta you were going to buy anyway. It's a highly relevant cross-sell.
OTAs can do this with personalized offers based on data insights that suggest flights, hotel rooms, car rentals and activities that may suit them.
Data helps them work out when to run marketing campaigns, offer specific destination advice rather than actual deals and promote content for families and not backpackers thereby improving typical shop to book average times.
This takes the friction out of the shopping process, reducing the time that travellers spend searching and showing that the OTA understands them.
As well as dramatically improving the customer experience, streamlining the shopping process also brings significant commercial benefits. It increases conversion and reduces the window between shopping and booking.
The traveller, just like any shopper, wants as much information on the choices as possible. And so they should. They can literally be very "big ticket" items.  For example, it is important to show branded air fares for comparison to avoid customers having to visit airline websites to check. That is why Travelport now displays over 275 airlines with these types of fares, allowing the agency to offer more than just the basic flight times and price to the traveller.
Sometimes, when I am thinking about my groceries I use my phone for recipe ideas even if I don't make an order. I am not alone. When in store, 82% of smartphone users turn to their devices to help them make a product decision, according to Google.
Similarly, around half of travellers with smartphones say they make their decision on mobile, but then book on another device. Allowing users to start a booking on one device and continue it on another is a way to add value throughout the booking stage and provide a smoother user experience that leads to higher conversion rates.
Every retailer textbook highlights the need for continuous customer engagement.  It is no different in travel. We have so many opportunities to do this.
Pre-trip, OTAs can provide guides and recommendations, advise on disruption, prompt to book taxis, suggest ancillaries or add insurance.
During the trip, whilst eight out of ten would welcome suggestions from their OTA of things to do, our research also found that 38% of leisure travellers think not being able to talk to a human is a pain point when booking travel.
And after the trip opportunities keep on coming with added loyalty points for reviews, personalised travel suggestions via an app based on previous journeys and newsletters featuring discounts.
So whether on the high street, in a shopping centre or online, the concepts of personalisation, data, automation and similar buzzwords are the imperatives of retail and commercial success. The key is making them a reality and converting those passive browsers into active bookings.