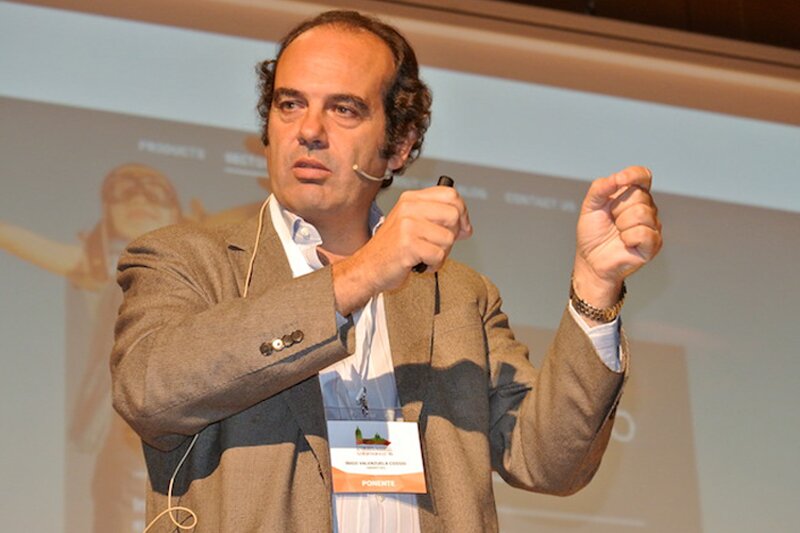 Guest Post: Travel has evolved, so should you
Provide an end-to-end experience, says Iñigo Valenzuela, chief executive of Smartvel
Provide an end-to-end experience, says Iñigo Valenzuela, chief executive of Smartvel
Over the past two decades, the travel industry has revolutionised. In today's fast, technology dominated era, there's high competition. Clients have plenty of options to choose from and the whole world is accessible with a single touch. Engaging with and retaining clients, is becoming more and more challenging. OTAs, travel agents, hotels and airlines need to step it up and provide consumers with an end-to-end experience like no other.
The best way to move forward in any field is to keep up with the current market tech trends and consumer expectations. Speaking at the Global Consumer Trends seminar, Paul Davies, category director, EMEA, of leisure, food service, travel, business to business research, said: "Many have predicted the demise of the travel agent but we are seeing them playing a prominent role. People trust travel agents and would be willing to pay for their service.
Get Connected
Travel agents and OTAs need to evolve into true travel advisors and counsellors. It's not just about getting the bookings done and being paid. The job doesn't end there but merely begins. Travellers need guidance and support every step in the journey – from beginning to end. Giving the tourist a sense of comfort and security is mandatory.
It is crucial for OTA's and the travel agents, to play a vital part in helping clients envision and create their dream vacation. Agents should assure their clients that they are the experts and have the knowledge and experience needed and are technically capable. People want to know about the areas they are travelling to, what's going on there, what to do there. They can then devise an itinerary and bring it to life. This will ensure a good one-on-one relationship with the clients and validate the agency's merit.
Curate Experience
Whether you are dealing with new or old clients, for giving an end-to-end experience, you need to start by setting a scene to create enthusiasm and a longing for travel. Samarah Meil, the owner of Amarillo Travel Network in Amarillo Texas said: "You need to remind people what you do and that you are relevant." Once attention is gained it is important to engage, with the sentiment that this customer is very important to you.
It is important to stay connected with the client throughout the journey and with a follow up message afterwards as well for an exemplary end-to-end experience. If the client has booked you months prior to their trip then keep the excitement alive, even for mundane tasks, until the trip. Offer activities and attractions; plan it so there are no gaps. For a seamless experience keep the communication ongoing, check the client's itinerary and suggest necessary changes for obtaining customer loyalty and extra revenue.
A follow up message to the client after the journey can help get good reviews and referrals and strengthen the dynamics between the customer and agency. Customer service expert Shep Hyken, said: "Customer service is the experience we deliver to our customer. It's the promise we keep to the customer. It's how we follow through for the customer. It's how we make them feel when we do business with them."
Trends you need to adapt to
To gain an edge, modify your approach. Adhere to the latest technology and travel tech available in the market to give your clients a unique and perfect experience to remember. The consensus of 90% travellers around the globe is that the standard traveling process is no longer adequate. Travellers expect a personalised approach. As a matter of fact, personalisation is the top priority in the new-age trend of the tourism industry.
Some brands are already offering personalised and customised services. Delta Flights, for example, have acquired a guest service tool for their flight attendees. The device enables them to send personalised services to corporate clients such as down-light flight and gate information, assistance and recognition. Providing personal attention to the customer can add enormous value to the services you offer.
The recognition technology has immense scope in the travel and tourism industry and can be a catalyst for delivering an end-to-end experience to users. It collects and identifies the personality of the client, enabling the travel business to curate special services, reward loyal customers and give those benefits such as access to a special business lounge in an airport or a pool at a hotel. It can make the authorization process swift and easy.
According to research half of the online booking takes place via mobiles. Mobile applications can be very useful, not only for booking and reservation but for updating the client of their itinerary and giving them on-going information on their destinations every step of the way. Hotels, airlines and agents can use destination guides to inform their clients about local events happening in real time, adding value to the overall experience and proving opportunities to upsell with every client.
It is crucial to devise a progressive digital strategy and embed innovation into your services, to provide an end-to-end experience. This leads to loyal customers and higher revenues, the lead to success is a mix between fully automated enhancement of the digital touchpoints through the customer journey and a personal touch (if feasible). This mix will depend on the segment, and should be part of the overall strategy of the company.