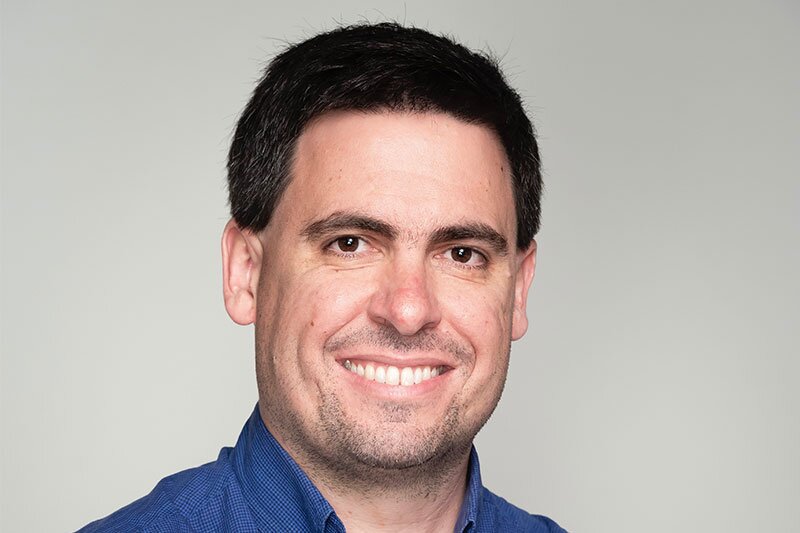 Guest Post: Travel gets a tech facelift
Miguel Flecha weighs in on ways to better travel
Learn how to give your company the edge in a new world of made-to-measure mass tourism according to managing director and Accenture's Travel & Hospitality practice lead in Europe Miguel Flecha
It is winter, and summer feels like a long way off. You decide to cheer yourself up by looking at vacations online, and find a resort that looks ideal. Under grey skies the next day, a picture on a digital billboard catches your eye: it's the same golden sands you saw online. You decide to book.
As the vacation approaches, you receive personalised holiday promotions: room upgrades, local excursions, deals at the resort's restaurants, the chance to swim with dolphins. Fast-forward five months, and as you lounge by the pool the same offer to swim with dolphins plays out in front of you in augmented reality. You cannot miss the opportunity to experience the real thing, so you take out your cellphone and book there and then.
This is the tourism of the future—and it is not far off. In an industry as competitive as travel, companies are differentiating themselves and reinforcing customer relationships by offering ultra-intuitive, multichannel, end-to-end experiences.
Online booking and social media have already transformed the travel industry. Today, cutting-edge technology – such as facial recognition, augmented reality and 5G – presents companies with even more ways to stand out. In turn, as outlined in the Walking Barcodes section of the Fjord Trends 2020, customers will benefit from a new range of services as their physical features become machine-readable.
Facial recognition
Many airports use facial recognition to power ePassport gates, speeding up immigration. Now, travel firms are tapping into the technology. Carnival Cruise Line, for instance, uses it to revolutionise the entry and exit process for passengers and improve their experience. The company takes a photo of each passenger at check-in, and security uses these each time passengers leave and return to the vessel.
Augmented reality
Augmented reality (AR) has huge potential to both improve customer experience and increase upsells by giving customers a taste of an experience—such as swimming with dolphins. Transportation firms are already using AR to great effect: Mapway, for instance, is employing AR to help its users in London to navigate the city by bus: it allows them to see a digital path laid over real-world streets on their smartphones, so they can easily find their bus stop. For companies in the tourism industry, AR could enhance their customers' experiences of destinations, giving them the inside track on special restaurants, beaches, cultural destinations and hidden gems.
5G
It is data that fuels all of this innovation: facial recognition relies heavily on appearance data, and augmented reality can be directly served to customers according to data that combines to build a picture of their preferences. Processing this data requires a robust network, which is where 5G comes in. This emerging technology will be essential to travel companies bringing their technology goals to life.
Wearables
Carnival Cruise Line, which leads in embracing technology, is using wearable technology to elevate the guest experience on its Princess Cruises brand. Guests are given a wearable device that enables crew members to make them bespoke recommendations, unlocks their cabins as they approach and links them to personalised digital experiences throughout the ship.
How to make the most of the opportunity
We have set out some of the opportunities available, but how can travel firms start taking advantage of them?

Understand your customers
Simply deploying technology for technology's sake will not benefit you or your customers. Rather than diving straight into pilot programs, take time to understand what your customers want. Are they most interested in personalised promotions or a multi-channel booking process? Do they want speed and efficiency or the personal touch? Will they pay more for tech-driven add-ons? You won't know unless you ask. Focus groups and real-time analysis of customer sentiment on social media are important first steps.
Up-skill and invest at scale
When you know what your customers want, think about how technology can help you give it to them. This technology is cutting-edge and demands skills your company may not have, so take a clear-eyed look at your workforce's needs. If your existing skill set is not up to standard, consider tapping into a wider ecosystem—tech start-ups and agencies could become useful partners. Then, when you have the essentials in place, go big. In the past, travel firms could be reluctant to invest in innovation at scale. Today, there is no time to wait.
Use technology throughout the customer journey
Your customers start their physical journeys with you when their holidays begin, but their customer journey starts long before they head to the airport. So, it is essential that your tech innovations kick in immediately and continue throughout—from customers' early research into destinations to aftercare and future sales once they have returned home and unpacked their bags. Focusing on the vacation experience is crucial, of course, but none of it happens without the sales and marketing process.
Protect your customers
These emerging technologies are driven by new and prolific sources of data, and they are transforming the travel industry. But with big data comes big responsibility. Customers are increasingly aware of the value of their data and the risks of handing it over, and businesses that play fast and loose with customer data will suffer the consequences, so prioritise data security and privacy above all else. Ensure that your privacy processes, documentation and communication are robust, stress-tested and in place before you begin.
Get these steps right, and you will offer customers exactly what they want, with an experience that is seamlessly curated from beginning to end. Next time they start dreaming of a vacation, that will be impossible to ignore.