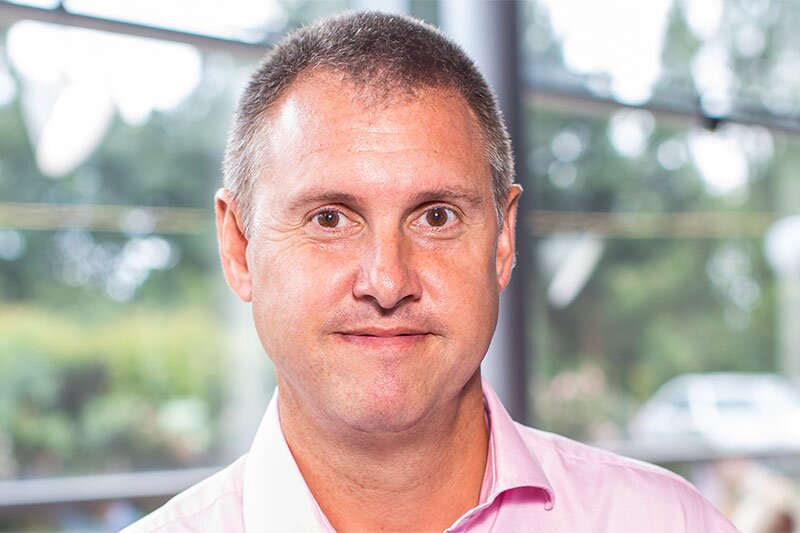 Guest Post: The death of the travel agent has been greatly exaggerated
It's time to focus instead on its evolution, says Travelport global vice president, agency sales – Europe Alistair Rodger
It's time to focus instead on its evolution, says Travelport global vice president, agency sales – Europe Alistair Rodger
As businesses continue to rally around those affected by the collapse of Thomas Cook, it's finally time to put to bed the idea that the travel agent is no longer relevant and to focus instead on its evolution.
A little over two months have passed since the economic naysayers were forecasting the end of the travel agent and the package deal, following the collapse of Thomas Cook. Some have rather casually pointed to disruption from the likes of Booking.com, Expedia, and Airbnb as the cause of its demise, despite the fact they've been around for at least a decade—two in the case of Booking.com and Expedia.
Others have pointed to Association of British Travel Agents' data, which suggests over 80 percent of UK holidaymakers booked holidays online in 2018, compared with 15 per cent in a shop or via a phone call. But market share is one thing. Relevance and financial viability are something else. You only need look at the market to see how it has voted with its feet, and what that says about the travel agent.
Hays Travel have already started reopening stores under their own brand. Others are also in various negotiations to revive assets and save jobs, but the fact that we are even having this conversation after the biggest repatriation in peacetime Britain is baffling—one million British holidaymakers were either abroad or had made future bookings with Thomas Cook.
Travel & Technology Solutions have reported that travel agents are still responsible for almost 77% of global cruise bookings, 73% of travel package bookings and 55% of air travel bookings. Despite reports to the contrary, many travel agents are also embracing new technologies to ensure that they strike a healthy balance between maintaining long-term relevance without compromising financial viability.
Such technologies can be a catalyst for the evolution of the agency business, with our research having shown that the standard of digital experience offered by airlines, hotels and travel agents now carries a significant influence over the booking decisions of young travelers. At the same time, young people are also increasingly seeking advice from travel professionals—much more than older generations.
Among the 23,000 people in 20 countries we surveyed as part of the Travelport Global Digital Traveler Research 2019, the majority said a good digital experience is a vital component in the battle for their bookings. Likewise, access to a real person was deemed equally important in the age of the chat bot.
This demand for high quality digital experiences with integrated customer services shouldn't come as a surprise, bearing in mind how high the bar has been set by trailblazers in travel and other industries.
Demand for good digital experiences means businesses should really be offering them as standard; with differentiation and the deepening of engagement with customers achieved through excellence—whether online or face-to-face. Ensuring user experiences and customer services maintain pace with expectations will also require a sound investment strategy and disciplined financial management.
The good news is technology is already central to many travel agency businesses—Global Distribution Systems (GDS) were one of the early innovations in the industry and helped travel agents to aggregate travel options, giving consumers more choice. Today, booking, payments and confirmations can all be managed quickly online, while mobile tech has enabled travel agents to become more productive.
This shift is behind Travelport's focus on developing mobile solutions and platforms that allow travel agencies to better manage and tailor travel experiences while building deeper relationships with their customers by being able to offer personalized and timely advice on the channels they use most. Other mobile innovations also include efforts to liberate travel agents from restricted operating hours and terminals in fixed locations by providing remote access to GDS through their various mobile devices.
The changes currently sweeping the travel industry offer a further timely reminder of the need to be able to adapt, with NDC just one example of how the industry is helping to bring the benefits of online travel purchases to in-person exchanges with travel agents. Travelport Smartpoint and other similar technologies have also brought an end to the days of the 'green screen' interface that left too much to the imagination for too long. In each case, the promise of greener pastures necessitated change.
We've also been pioneering a much richer merchandising experience through Travelport Rich Content and Branding since 2014. More than 270 airlines benefit from this solution, which offers agencies the brand and ancillary data will agencies need to help travelers make more informed travel decisions.
These tools have proven crucial in helping our travel partners realize the opportunities presented by emerging travel trends and as the market evolves, travel agents will need to keep working with their technology partners to identify the most appropriate technologies for their business and budget.
Forging such partnerships and remaining agile will be crucial in determining which travel agents rise from the ashes of the collapse of Thomas Cook and create their own two-centuries-long legacies.