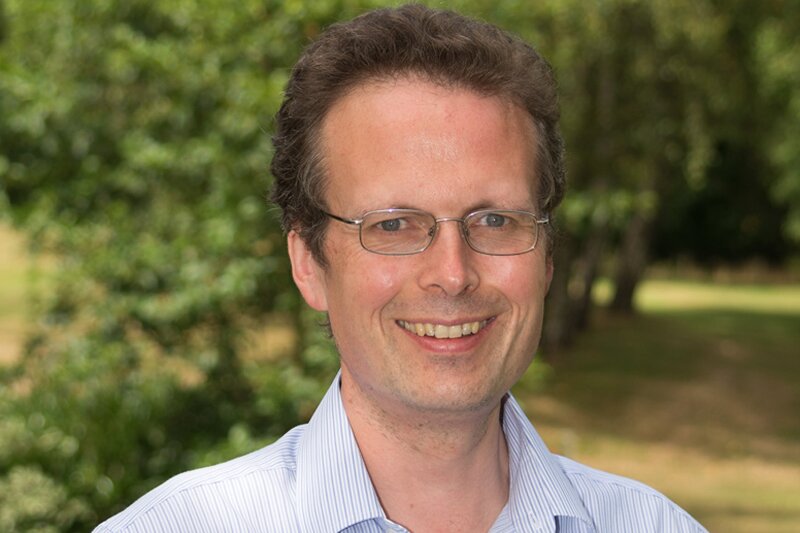 Guest Post: How can travel brands give consumers the confidence to book?
Holidaymakers are spoilt for choice, but with choice comes indecision, says Fresh Relevance chief executive and co-founder Mike Austin
Holidaymakers are spoilt for choice, but with choice comes indecision, says Fresh Relevance chief executive and co-founder Mike Austin
It is well documented that we are now a nation in search of instant gratification. From our boxset binging habits and same day delivery options, to the rise of dating apps and nagging frustration if a webpage doesn't load within a second; in many aspects of life patience has been replaced by the need for speed. Yet, despite the pressure for immediacy, booking a holiday appears to be the exception to the rule, with our recent study revealing that nearly half of holidaymakers spend longer researching a trip than the duration of the holiday itself.
Whilst I can appreciate the pleasure gained from poring over idyllic imagery of castaway beaches, iconic landmarks, exotic dishes and exciting experiences as part of holiday inspiration, in a world where we demand rapidity so often, does the lengthy research process actually indicate a disconnect between travel providers and consumers?
With so many ways to plan, compare and create a trip that's just right for the individual, holidaymakers are spoilt for choice, but with choice comes indecision. For travel marketers, the focus should not only be on inspiring consumers, but beyond that, giving them the confidence to book. With this in mind, we have outlined some of the key tactics that marketers should consider to help drive greater engagement, reduce the research time and ultimately increase bookings.
The power of social proof
With cost often a big factor when booking travel, consumers want to feel confident that the hotel, cruise or package they are spending money on is right for them. According to our study, 42% of holidaymakers are using review websites like TripAdvisor as part of their holiday research, indicating the influential role that user-generated content holds. Incorporating ratings, reviews or photos into each stage of a customer journey builds trust and authenticity around the brand.
Without social proof tactics, even the most visually appealing hotel or resort is going to have a significantly harder task to give a consumer the confidence to part with their money. UGC also helps inject more personality into a brand and often gives more details. This helps consumers to quickly identify what's right for them, driving them to the final stage of booking sooner. With 22% of vacationers looking for recommendations from people they already know and trust, refer-a-friend schemes can also be effective at encouraging brand engagement.
Encourage a second look
By using the customer's browsing data to inform which marketing messages and offers to show each shopper, travel companies will stay front of mind, and most importantly nudge shoppers towards conversion. Triggered emails around the resorts or packages they've browsed previously, or recommending similar options they might like, are effective ways to encourage a consumer to reconsider a booking.
With one in three Millennials seeking holiday inspiration on social platforms, travel brands can display retargeting ads on social media to remind the consumer of the deals and vacations they abandoned. A website pop-up displaying the holiday a returning visitor viewed during their last visit will make it easy for them to continue where they left off.
Alternatively, making shoppers aware that a hotel or package they browsed has dropped in price could be the nudge a browser requires to make a booking. Using dynamic content will ensure email and web content is always up to date at the moment of engagement, so consumers aren't left disappointed by an offer that's expired or is no longer available.
Keep an open mind with channels
Keeping up to date on the channels consumers are using most within their research, and engaging them on these channels, is critical. Consumers named video streaming services like Netflix and virtual reality as their most popular emerging technologies for holiday inspiration. Whilst travel agents might be considered more retro, our study found that a quarter of Generation Z use them when booking a holiday. Finding ways to incorporate this in-store engagement with the research they are doing across other channels will serve to create the seamless and personalised experience they need to book.
Whilst consumers undoubtedly enjoy taking time away from the day-to-day to scroll through picturesque images and be inspired by the prospect of a trip away, it's in both the consumer and marketers' favour to reduce lengthy decision making. There are now many opportunities to provide excitement while building consumer confidence and encouraging them to make a booking. The brands that can do this again and again will receive the ultimate reward of a loyal customer base.