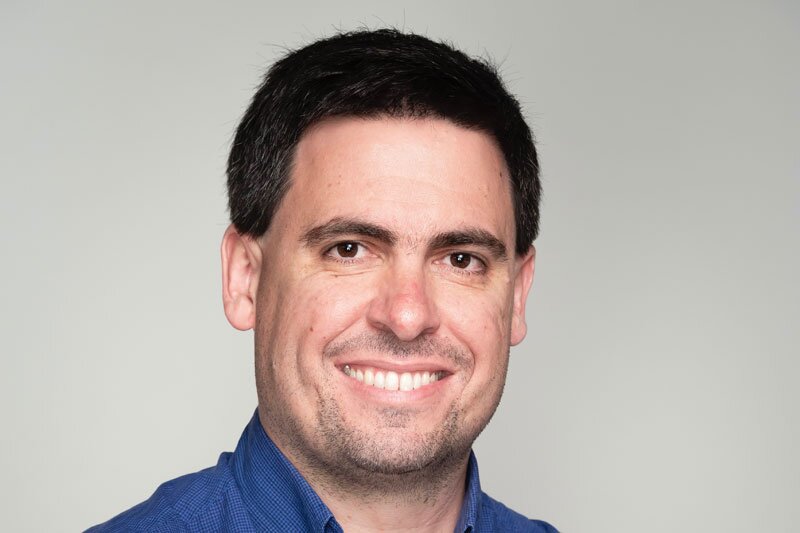 Guest Post: Four directions for today's travel industry
Customer expectations continue to evolve rapidly, says Accenture Travel & Hospitality practice lead Miguel Flecha
Customer expectations continue to evolve rapidly, says Accenture Travel & Hospitality practice lead in Europe Miguel Flecha
No matter what they are buying, consumers today enjoy greater convenience, personalisation and innovation than ever before. So, it's understandable that they should expect the same experience from travel firms. And it's not surprising that providers should compete, more and more, on who can provide the most authentic and relevant service.
For good reason, changing customer expectations are sparking quickfire transformation and new competition across the industry. In turn, travel brands need to think again about what they offer and how they interact with customers. Above all, they need a clear idea about where the industry is heading.
Predicting the future is easier said than done, but our experience – based on years of working with industry players of all sizes and segments – tells us that the most vital developments are taking place in four main areas. By preparing for these changes in direction, travel brands can navigate their way to success in a rapidly evolving landscape.
Becoming the traveler's trusted partner
We are witnessing the "Amazonification" of travel, in which travel brands enhance the guest experience by offering third-party goods and services via their online platforms. Westin Marriott, for example, recently formed a partnership with New Balance so guests can use its sportswear without having to pack additional luggage for their trip .
The opportunities don't end with access to products. Brands should strive to become relevant to travelers across the entire journey. They could, for example, enable their customers to book a variety of experiences once they have set off, and to purchase services in an unfamiliar location via online channels. They could also consider how they can delight customers with "made-for-me" services experiences to elevate the experience, as explored recently by Carnival Corporation .
Providing additional support like this positions the brand as a trusted and caring partner. In practice, making the transition means exploring new technology architectures and ensuring they facilitate a new level of data-sharing and collaboration.
Delivering content that cuts through the chaos
Booking a trip should be an inspiring activity. Yet the sea of content out there leaves some travelers feeling more overwhelmed than uplifted.
Clever use of technology can go part way to solving the problem. Travel brands can use voice assistants and chat-bots to help travelers quickly find the information they need. At the same time, advanced analytics and psychographic segmentation help them deliver precise, hyper-relevant content that's in line with a user's specific needs. Moreover, technologies such as virtual and augmented reality are an exciting channel for delivering content that captivates all the senses.
Whatever the channels and formats they use, it's critical that brands tread carefully to avoid the "burnout" that can come through bombarding the audience with unwanted, "me-too" content. Precision and relevance are the watchwords here.
Bridging the gap between business and leisure
Despite the revenues generated by business travelers, the industry could do more to improve the experience of this group.
This is why we see tech brands seizing the opportunity to provide offerings that cater specifically to businesspeople on the move. Airbnb for Work, for instance, lists homes and boutique hotels that offer work-friendly amenities such as desk space and superfast WiFi.
Another opportunity here is to cater to travelers who want to combine business and leisure on a "bleisure" excursion without having to contact multiple providers. Redesigning corporate planning tools would be an important brand differentiator in this space.
Protecting data to drive loyalty
The £200 billion travel loyalty industry is a target for hackers, with a number of high-profile companies suffering data breaches.
The growing availability of customer data presents travel brands with a huge opportunity to upgrade loyalty schemes and delight consumers with personalized offers. At the same time, however, firms must take steps to protect their customers' privacy – or risk losing their loyalty. Increasingly, therefore, we expect rewards programs to be redesigned around trust as a principal value proposition.
An ad-hoc approach to data security is no longer sufficient: travel companies need to make data security an enterprise-wide priority, complete with executive support and ongoing investment.
Conclusion: The travel industry will only move faster
By focusing on the above four areas, travel brands can seize the opportunities presented by disruption and reinvigorate their relationships with customers. After all, it's not as though the pace of change in the industry will fizzle out, or that tech disruptors will suddenly look elsewhere for their next source of growth.
For travel brands, the key message should be that customer expectations are evolving rapidly and will continue to do so – which requires the innovation agenda to transform at the same pace, or risk falling far behind. As this article suggests, innovation takes time, commitment and willingness to take risks. It is, however, the best route to success.