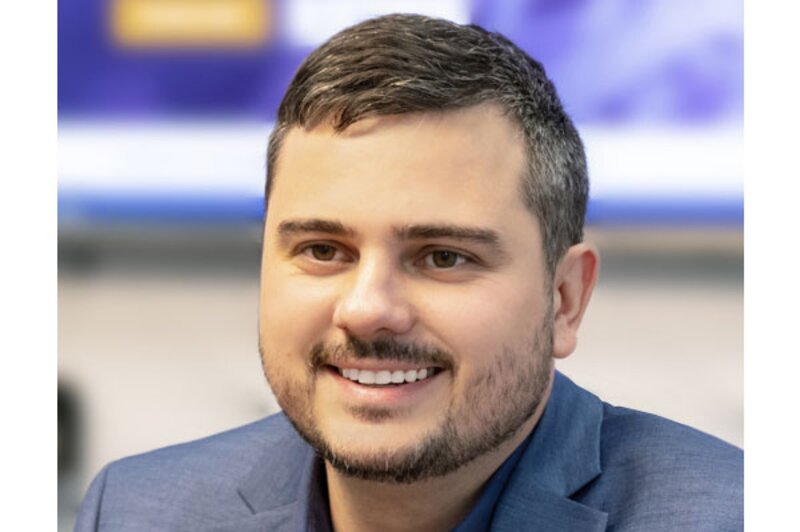 Guest Post: Five tips for effective online messaging with travel customers
Julien Rio's tips for ensuring consistent messaging across the newest digital channels
Julien Rio, Director of Marketing of RingCentral Engage Digital, outlines 5 tips for ensuring consistent messaging across the newest digital channels.
Tone of voice is a crucial component of a brand's identity and the travel industry knows this as much as any other.  Every travel firm seeks to use various aspects of communication, such as the words used, the level of formality (or not) and general style. This becomes ingrained in the brand identity, which is closely guarded by marketers and unifies the way the company communicates.
But the channels through which we all communicate have changed dramatically and continue to do so, as new (sometimes short-lived) digital platforms spring up and others evolve. The travel industry has always been pretty good at embracing social media, even if to a degree it was forced into it, as its customers became increasingly active in the space, sharing their special moments, experiences and beautiful images from across the globe. More often, these digital channels are now used to communicate directly with travel firms through messaging apps such as WhatsApp or more publicly through apps such as Twitter. They are, of course, also used by the travel firms themselves to share information.
The recent collapse of FlyBe was a perfect example of how important social media and in particular messaging apps have become as consumers vented their frustrations, shared concerns for employees and scrambled for information from tour operators, the government and FlyBe.  The very same confusion and desperation for information is unfolding as countries look to contain the COVID-19 outbreak.
Messaging apps, in particular, have sped up communications and created new norms that are very different from how we might have communicated over email with customers just a few years ago.
Why adopt a different tone on Messaging apps?
One of the first questions that come to mind may be: why should you adopt a different tone on messaging apps? There are a few specifics about making these channels different from other ones:
Mobile usage: messaging channels such as Facebook Messenger, WhatsApp and Apple Messages are mostly used on mobile devices. This means that customers send messages on the go, during micro-moments: in public transportation, in a waiting line, between meetings. They do so while switching between different apps: on average customers are using 9 different apps daily and 30 apps every month. The time spent on writing and reading messages is minimal, which explains why they are short and more direct than emails.
Personal channels: customers use messaging every day to communicate with their peers. When doing so, they send short messages, use emojis, pictures, voice messages, and keep it informal. When talking with brands, they expect to have the same kind of experience, rather than facing constraints from traditional channels like ticketing systems or web forms.
Short response time: messaging channels work with an asynchronous mode, meaning that it's not necessary to provide instant answers. Thanks to notifications and conversation history, it is possible to send a message, do something else and reply after the answer is received. If both parties are available, it is also possible to have synchronous interactions. Response times are usually shorter, enabling a continuous conversation and getting the required information progressively rather than trying to get it all at once.
Five tips to adopt the right tone
1. Make it conversational
With the advent of digital channels, we have entered the era of conversation, with messaging as the primary focus. Gartner says that conversational interfaces "enable interactions between companies and customers. They mimic human dialogue and do so at scale." One of the major trends for businesses is the rise of conversational commerce, which allows customers to complete purchases within messaging apps.
As mentioned before, the format of messages should be adapted to the norms of messaging apps: customers do not want to receive emails copied/pasted within a messaging app. Messages should be kept short and split into multiple blocks if they are long.
The conversational mode means that brands can get quick feedback, helping to send shorter messages. For example, instead of asking a long list of questions, they can send them progressively and adapt the flow to the customer's answers.
2. Take advantage of messaging rich features
A major advantage of messaging channels is the integration of features such as file sharing, live location, and voice messages. These are used in personal communications and also streamline customer interactions. For example, when a customer has a query about their holiday room and wants to explain what is wrong to a rep, they can easily share a picture, or live-stream video.
Messaging can display a welcome message (shown before the customer sends a request) or send automatic replies. These can be used to communicate the customer service opening hours or confirm the message reception, with the expected response time. These features help maintain the conversation and provide instant feedback.
3. Keep it aligned with the brand
While a less formal tone can be adopted on messaging channels, it should stay consistent with the brand identity. If a company is used to talking in a very formal way but uses a very casual tone on messaging channels, it won't be evident for customers. For example, when talking to a bank or luxury brand via messaging: customers will appreciate having a conversation with fewer formalities (more straightforward sentences, shorter greetings) than via email. However, they still expect a certain level of formality. They would probably be surprised if these brands were talking to them as if they are friends.
A good practice for defining the tone, that applies to any channel, is to keep in mind the target audience. If a travel business is only talking to Millenials, it makes sense to speak the same language as them, using their first name and emojis, for example.
Companies such as Booking.com and Kayak are even developing this tone of voice in their advertising, by launching campaigns featuring emojis, to talk the same language as their target audience.
4. Train agents to use the right tone
We cannot talk about the tone of voice without including the persons talking to customers via messaging: your agents. Digital channels involve written communication, meaning that the skills are different from the ones used on the phone. Before asking them to use the right tone, it is then essential to select agents with digital skills.
After defining the right tone of voice, the challenge is to implement it and train agents for it – but in a way that empowers them through guidelines, rather than strictly defining every interaction.
5. Create chatbots adopting your tone
Chatbots are an essential part of messaging channels: on Facebook Messenger alone, more than 300,000 chatbots are currently active.  There are many great examples of chatbots being used by airlines such as KLM, Air France and Aer Lingus to give passengers access to information about services and departures..  SnapTravel has put WhatsApp conversational commerce right at the heart of it offering for customers to specify their travel requirements.
However, chatbots are still quite new for customers. To limit confusion and set the right expectations, brands should let the customer know when they are interacting with a chatbot. 59% of customers want chatbots to make it clear that they're a bot. A common practice is to give it a name, and welcome the customer by a message like "Hi, I'm M, your personal assistant".
During the chatbot implementation, it is essential to keep in mind that customers will interact both with a chatbot and an agent within the same conversation. This means that the tone of both parties should be aligned to some extent. For example, if agents are using a casual tone, chatbots should adopt the same kind of language.
Good tone travels well
The rise of messaging for customer service requires companies to implement several changes to their strategy. These channels are an excellent opportunity to reinforce the relationship with customers by being better aligned with their daily habits. Rather than replicating processes from other channels, companies can take advantage of messaging specificities to maximise customer satisfaction and create more personal conversations.