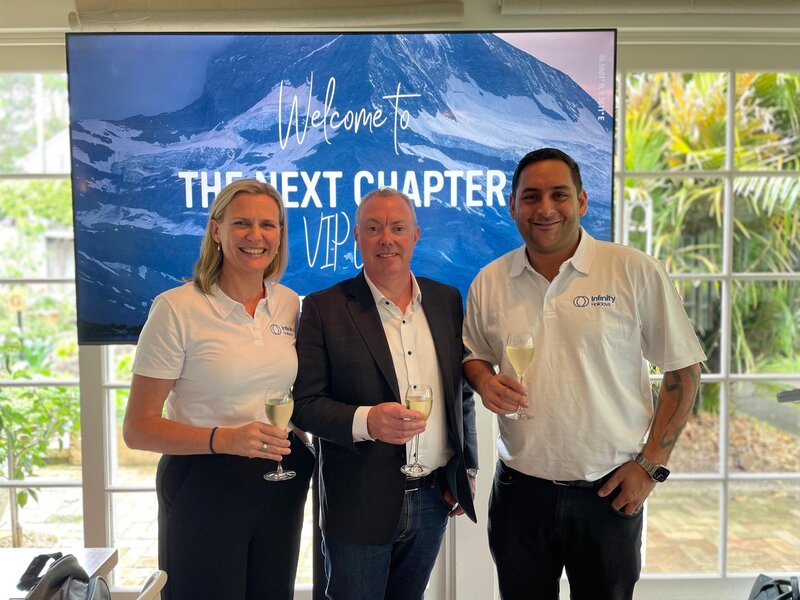 Flight Centre Travel Group's The Travel Junction unveils rebrand to Infinity Holidays
Move sees the return of multiple award-winning wholesale brand
OTA The Travel Junction, part of the Flight Centre Travel Group, has announced its rebrand to Infinity Holidays, "bringing back the multiple award-winning wholesale brand the industry knows and loves in a bold new era".
The rebrand also launches Infinity Holiday's Atlas hotel range, a hand-picked, global collection.
Atlas is Infinity Holidays' top selling product range and agents selling the Atlas range will also receive an extra 1% commission until the end of the year.
Agents get access to Infinity Holidays' proprietary HELiO booking system with over 300,000 products available to book, including 50,000 directly contracted products plus Air & ancillary.
James Whiting, general manager of Infinity Holidays, said: "The Travel Junction has grown significantly since launching to the Australian market in 2020, and it's time for our business to continue its evolution to a full-service multiple award-winning wholesale brand.
"We know our agents are time poor. Their clients expect more support, more options and more expertise than ever before, and we want to support them. The industry needs a proficient, full-service wholesale offering. So, when looking to rebrand and take The Travel Junction to the next level, it made sense to bring back a brand the industry knows and loves, in Infinity Holidays."
"We are launching with an exclusive offering designed to support agents outside of the Flight Centre Travel Group network, and we are incredibly excited about the next round of developments for the brand in the coming months".
He said: "We have always been known by our partners for our world-leading products, highly experienced wholesale sales team, national network of BDMs, unmatched 24/7 support and the powerful simplicity of our platform, Helio.
"We take the complexity out of booking travel for the trade and put world-leading solutions into our partners' hands, giving them access to exclusive pricing, high availability and great commissions, and ultimately the best travel experiences for their clients. That won't change," he added.
Graham Turner, CEO of Flight Centre Travel Group, said: "The travel industry is in a period of evolution like nothing we have seen in recent times.
"This move to bring the Infinity Holidays brand back to the Australian market allows the travel trade to adapt and stay on top of growing demands, with access to the world's best travel products, some of the most robust industry relationships, and expert consulting through our wholesale teams"
"Infinity Holidays will be the go-to partner of the global travel trade, with simple supply solutions that power endless growth and unbreakable partnerships."
Agents partnered with The Travel Junction can expect to see the Infinity Holidays brand roll out across the partner channels and HELiO in coming weeks.