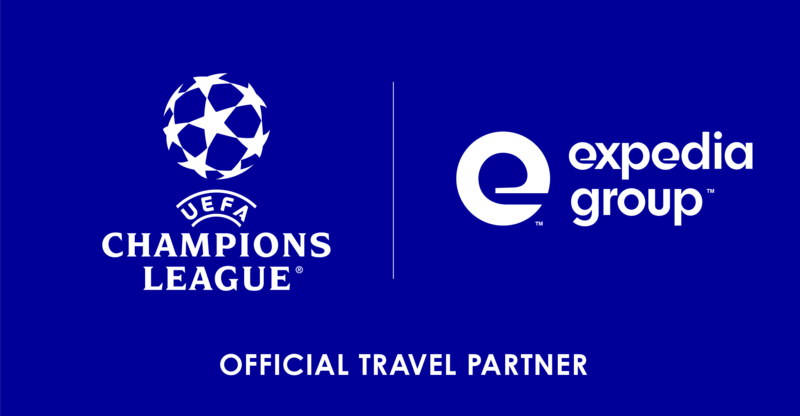 Expedia extends sponsorship of the UEFA Champions League
Hotels.com and Expedia renew association with prestigious European club competition for further year
Expedia Group has extended its sponsorship of the UEFA Champions League for the forthcoming season.
The OTA's Expedia and Hotels.com brands will continue as the European club tournament's official travel partners for the 2021/22 season thanks to the one-year extension.
The deal also grants sponsorship rights for the UEFA Super Cup, UEFA Youth League finals and the UEFA Futsal Champions League finals.
Expedia has been a partners with the Champions League since 2018 and the sponsorship was described as a key pillar of its marketing communications.
Throughout the season, both Expedia and Hotels.com will be promoted with multi-market brand campaigns, promoting travel as force that strengthens connections, unites football fans with their teams and gets them back in stadiums.
Hotels.com will offer exclusive access to pitch-side experiences while Expedia will showcase itself as the "ultimate travel companion" via content and campaigns combining football, travel and companionship.
Guy-Laurent Epstein, marketing director of UEFA Events, said: "We are very pleased that Expedia Group has chosen to extend its involvement with UEFA's flagship club competition for another year.
"Following some really entertaining campaigns such as Dream Island, Glory Hunters or Casa de Cantona over the past three years, we look forward to what activations Expedia and Hotels.com have in the pipeline for fans this season."
Jon Gieselman, president of Expedia Brands, added: "We're delighted to extend our strong partnership with the UEFA Champions League.
"Fans love football, and those same fans love to travel – it's as simple as that. Our premium brands offer the best way for fans to get behind their favourite football clubs and when possible, explore new destinations while they're doing it."