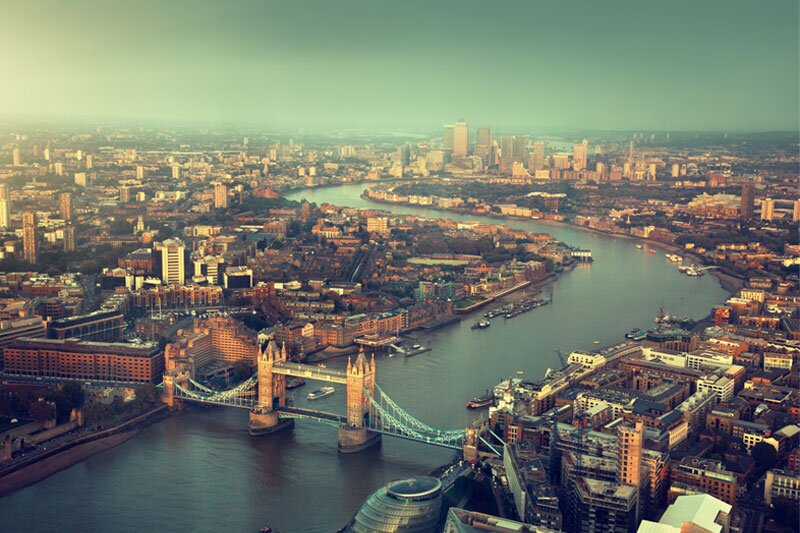 Expedia data reveals surge in inbound visitors to UK hotels
Growth driven by Far East visitors, says OTA
The latest data from travel platform Expedia Group has revealed that a surge of international visitors led to a growth in UK hotel stays throughout 2018.
Data analysis shows that global interest in the UK as a destination "remained strong," said Expedia, with major cities and regions across the UK experiencing double-digit growth.
Much of this growth was driven by visitors from the Far East with demand from Chinese travelers to the UK rising by almost 160 percent, the OTA revealed.
The travel platform found that this growth was supported by further increases in demand from visitors from Japan (30 per cent), Malaysia (45 per cent), Korea (20 per cent) and Thailand (more than 30 per cent).
Expedia found that demand remained buoyant from the visitor markets of Germany, Canada, Australia and France, and was further fueled by visitors from several markets such as Italy, Ireland and Spain, all of which registered double-digit year-on-year increases.
Furthermore, the travel platform's data revealed there was notable growth in travelers from South American countries such as Brazil and Argentina.
While London saw a traveler growth of almost 15 percent year-on-year, Expedia data proves that other UK cities have also witnessed increased visitor numbers.
According to Expedia's research, international and domestic demand for Manchester, Birmingham and Cardiff grew by 15 percent, with the Scottish cities of Edinburgh and Glasgow both experiencing year-on-year growth in demand of around 10 percent. In addition, Edinburgh kept its spot as the second most popular destination by market share after London for tourists visiting the UK.
From a regional perspective, the biggest year-on-year growth in demand was experienced by Essex, East Anglia, the West Midlands, North Wales, Lake District and Cumbria, said Expedia.
Looking more closely at average daily rates (ADRs) for hotel rooms, Expedia Group's data revealed the domestic tourism hotspots of Cornwall, Devon and the Scottish Highlands showed uplifts in what the company called a "generally flat market" for ADRs.
Expedia Group data shows the top three UK cities by travel demand in 2018 were London, Edinburgh and Manchester, respectively, while the fourth, fifth and sixth most popular UK destinations were Birmingham, Glasgow and Liverpool. Cardiff came in seventh while Newcastle and Bristol followed in eighth and ninth, with Leeds being the tenth most popular.
Irene Roberts, director of market management at Expedia Group, commented: "Last year was clearly a year of growth, with greater numbers of travelers choosing to visit the UK and experience more diverse locations.
"Our data suggests that we continue to work successfully with our lodging partners to provide access to valuable international customers.
"The significant rise in demand from valuable Far East visitors is great news for hoteliers – lengthier booking windows and increased on-property spend enable them to focus their time on maximising bookings during shoulder periods.
"Our proposition of providing hotel partners with a global reach through continued investment in technology and marketing is helping capture those visitors and drive conversions."