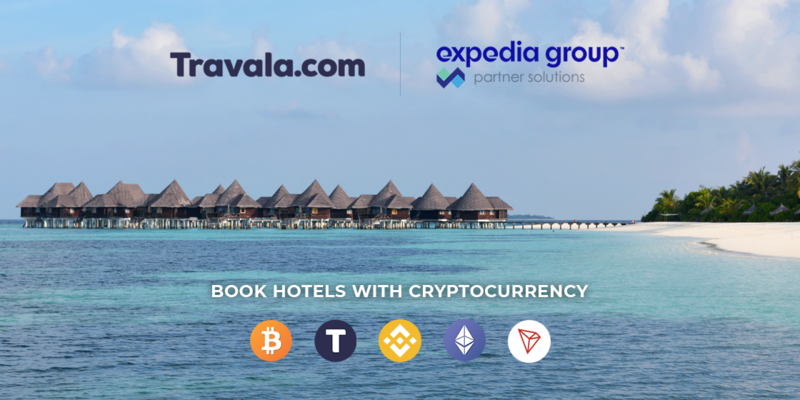 Expedia agrees content deal with cryptocurrency-friendly booking platform Travala.com
Partnership will see the Rapid API deliver access to over 700,000 properties worldwide
Expedia has agreed a deal with cryptocurrency-friendly accommodation booking platform Travala.com to provide property content.
The partnership with B2B division Expedia Partner Solutions will use Rapid, the OTA's partner API to provide access to over 700,000 accommodations.
The tie-up will also see over 13 million property images, over 7.5 million room images, and over 175 different caption categories provided.
Travala.com allows travellers to book trips using more than 30 forms of cryptocurrency, including Bitcoin (BTC), Ethereum (ETH), Binance Coin (BNB) and AVA, Travala.com's native cryptocurrency.
Juan Otero, chief executive and co-founder, said: "With cryptocurrency adoption on the rise, we want to ensure our users have payment choice and transparent pricing for every trip booked.
"EPS Rapid is the best API product in the industry and this partnership unlocks greater accommodation choice and availability for our travellers, including 4 and 5 star hotels in top destinations."
"Our latest month-on-month data (April to May 2020) shows consumer confidence and the desire for travel is returning, with a 45% increase in room nights booked and website traffic up 50% week-on-week.
"Working with EPS means we can drive traveller loyalty throughout the recovery period, offering last-minute availability and fantastic rates and offers."
Alfonso Paredes, senior vice president commercial partnerships at EPS, added: "At EPS we are passionate about innovation and recognise that booking and payment choice continues to evolve in a fast-changing world.
"Our aim is to support Travala.com to scale their business faster than ever before. Through our expansive travel supply, partner support and cutting-edge technology, we specialise in helping our partners build fantastic experiences for their travellers. At EPS, we truly believe that when our partners win, we win."
In May 2020, with backing from blockchain company Binance, Travala.com merged with TravelbyBit to create one of the world's largest blockchain-based travel agencies.
Changpeng Zhao, chief executive and founder, Binance, says: "Travala.com has proven their ability to build a world-class travel booking platform.
"We're excited to see the development of Travala.com's relationship with Expedia Group, as they enhance the use of cryptocurrency in travel."