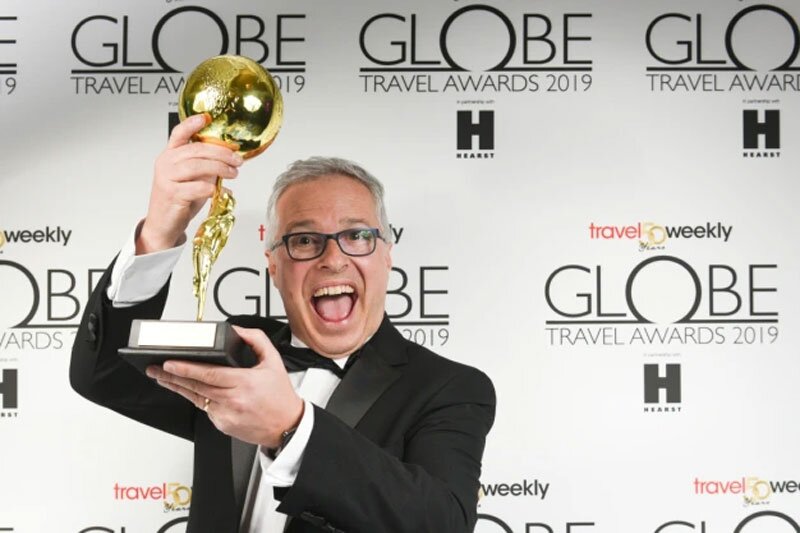 Europe ahead of US for AI in travel, says Globe innovation award winner
People starting to think with a digital mindset, says bd4travel founder
Europe is ahead of the US in terms of bringing advances in artificial intelligence to travel, according to this year's Globe Travel Awards Innovation in Travel winner.
Speaking after picking up the sought-after gong at last night's black tie event in London, Andy Owen Jones, founder and chief executive of bd4travel, said:
"The UK is starting to embrace this. We are talking to a lot of big players in the UK market.
"We don't know what's going to happen with Brexit, but we are now seeing the implementation of this technology. People are starting to think with a digital mindset.
"I think Europe is ahead of the states, and we want to create more European champions to compete with the US players.
"The way you do that is by focusing on the customer better and better and what winning this award tells me is that people are starting to do that."
Judges said bd4travel stood out for how it has been able to take previously untested technology and apply it in a client's business with a clear impact on its bottom line.
The business was acquired by dnata last year and provides shopping personalisation technology powered by machine learning to generate relevant recommendations.
It won the Globe for the work it has done with dnata Travel-owned Travel Republic. Owen Jones, said: "I delighted to be a part of this evening and thank you very much.
"I also have to thank Ian Andrew and dnata for believing in us, this is the first thing we have done under their ownership.
"We are still a small company punching above our weight but with the backing of dnata we can invest. 2018 was a great year and 2019 is going to be even better."