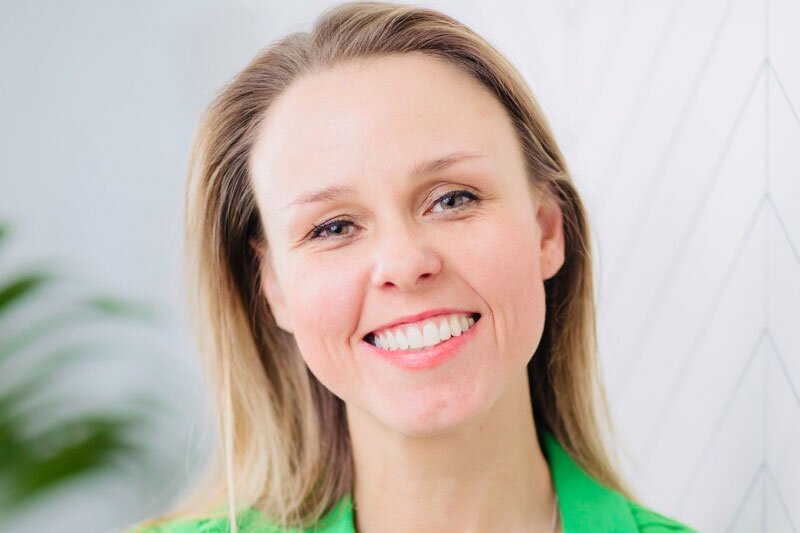 Enduring customer affection for Thomas Cook drove us on, says OTA's digital chief
Joe Migom spoke about the revival of the iconic travel brand in a User Testing webinar
The enduring customer affection for the Thomas Cook brand was a powerful driving force in reviving the one-time travel giant as an OTA.
The Fosun-owned brand's chief digital and marketing officer, Jo Migom, spoke of the public's support for the brand in a UserTesting webcast about the revival of the iconic travel name.
Migom, who had previously spent a decade in digital and product roles at the old Thomas Cook, said customer feedback played a crucial role in the pitch that secured the backing of Fosun.
"By speaking to consumers we could feel that there was such a passion for this brand, and such a great sadness that it was no longer," she said.
"That was a key driver for us to keep the motivation in wanting to bring it back. That helped with empathy and understanding the consumer better."
She added the "aha moment" came when it was clear how positive consumers would be about the brand's return. "That's what made everyone's heart skip a beat," she said.
Migom said the same passion for the brand is shared by the new Thomas Cook team, many of whom joined from the collapsed firm and saw the devastation among staff at its failure in October 2019.
"Everyone in Thomas Cook cares so very deeply about it now, as they did in the past," she said. "Seeing how staff in destinations and retail stores treated customers…made us determined to want to start [to bring it back].
Migom said a business plan was written before the "biggest pitch of her life" to Chinese investor Fosun which agreed to back the revival of the brand as a digital business.
Soon afterwards COVID-19 hit but, she said, this has given Thomas Cook the opportunity to focus more on understanding what the customer wants.
The partnership with customer experience specialist UserTesting has played an important role in developing its website based on what the end user is looking for.
For instance, Migom said there was a presumption that users would want to filter results by airline, but actually they would rather know whether baggage was included in the fare.
Early prototypes of the site were tested during the COVID crisis with consumers without the sunny heart branding so they did not know they were experiencing the new Thomas Cook.
Migom said when it was revealed to the testers that this was the new Thomas Cook site they were "excited" because it brought back memories of travelling with the brand as a child.
"That gave us extra energy to keep going with the launch," she said.
Migom added the whole Thomas Cook team is taking a data-driven approach to developing the new brand and customer satisfaction is constantly monitored at every touchpoint.
'Consumer Effort Score', a measure of satisfaction with the experience, has quadrupled from the old Thomas Cook days, she said.
"It's an instrumental factor in every team members' objectives," she said. "Consumer Effort Score is really important because we have built the platform from scratch.
"It's an incredible chance to start from scratch and that gives people the energy of a start-up because we have no legacy. Speaking from a corporate background, with legacy it's a lot slower."
Migom said, despite the extensive travel experience in the team, it is important decisions are not purely based on professional judgement and assumptions.
"We're all travel professionals and that's great because we are able to go fast, but it's also something to be careful of because it's easy to say we'll do it this way but not take account of how the world has changed.
"If you do not have UX [user experience] personas in terms of who your audience is, it's so easy to assume that what you like everyone likes."
With prospects that travel will open up for this summer, Migom said the firm is looking forward to learning more about what customers think about their experience when on holiday.
She said she is most excited about seeing "travel open up and operate at scale" again.
"We are a technology business, but we are still a holiday company as well and how customers experience their holiday is the next thing we're eager to learn about."
Thomas Cook is investing heavily in its app alongside Fosun which has advanced app development capabilities and on predictive technology to understand better what customers want.
"That's really exciting stuff to work on with great people and great technology to offer a better experience," Migom said.
She added the volatility in the market makes is hard for everyone to plan, but that but keeping well informed is crucial.
"Data is the only way because otherwise it's my opinion against yours and that does not win. We try to be as date-led as possible and have consumer input as part of our decision making.
"I have been in travel my whole career and not being able to travel is something that keeps me awake at night. But I'm a very positive person and am hoping we will soon see a return."