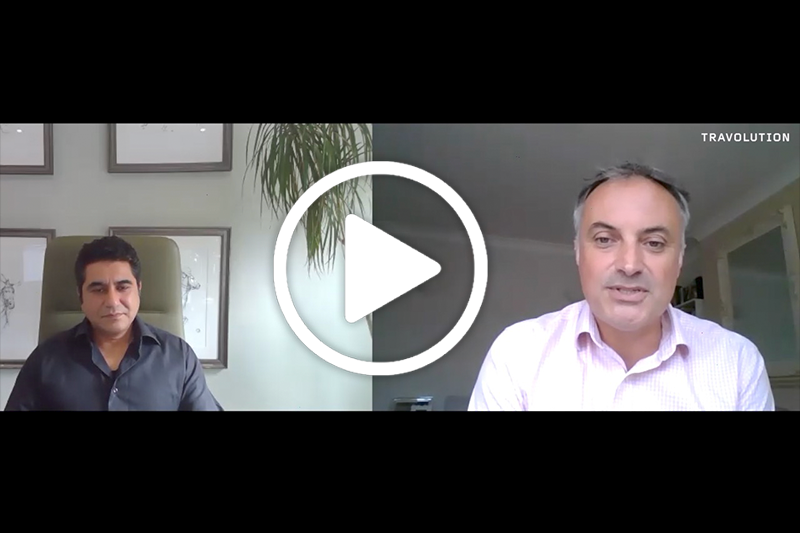 Coronavirus: TravelUp boss demands airlines reinstate automated refunds
OTA takes off sale 93 airlines that disconnected GDS system as a 'delay tactic'
OTA TravelUp has called on airlines to reinstate the automated refunds procedure through Global Distribution Systems (GDS) as agents face a deluge of claims from angry customers.
Ali Shah, founder and chief executive of the travel agent, told Travolution it has taken 93 airlines that are not processing refunds through the GDSs off sale and he called on the GDSs to do the same.
Usually agents can initiate a refund claim through a semi or full-automated GDS system but Shah says many have moved to a manual, time consuming system, which he claimed was a "delaying tactic".
Shah, whose firm has been the target of online social media backlash from customers demanding refunds, said it was not acceptable that airlines "changed the rules" leaving agents to deal with frustrated clients.
"We are firefighting," he said in a special Travolution COVID-19 webcast. "We are doing our best in the interests of our customers to process as many refund applications as we can where we are allowed to do so."
---
More: Travel brands face increasing ire of customers over refunds
TravelUp Group targets growth with two senior hires
---
Shah said he has written to the UK regulator the CAA demanding it steps in and uses its powers to get its customers' money back from the airlines as soon as possible.
"We have also taken the 93 airlines off sale until August 31 departures," he said. "They will be off sale until they reinstate the refunds process through the same point of sale.
"And I would request the GDSs to take them off sale as well, because they have no right to continue selling while they continue to hold the customers' money.
"I totally understand that this is the most difficult time the travel industry has ever faced and I'm sure that the industry will never be the same again.
"But how can they change the rules of the game just like that? How can they leave the travel agents on their own and sit on the money?"
Shah said with its call centres and offices in Pakistan, Spain and Sri Lanka closed and 80% of UK staff furloughed, the remaining 'handful' of staff have faced a deluge of 100,000 refund applications, up over 900%.
And he said for each one the company has multiple lines of inquiry because as well as customers demanding a refund, they are initiating credit card chargebacks and raising complaints to airlines or the advertising platform they used and regulators.
This means 50% of the resources it has available are currently being dedicated to dealing with chargebacks, which is delaying the refunds process further.
The TravelUp boss, who this week has written to customers outlining the situation with refunds, says it has replied to 35,000 claims, and refunds for March departures are being paid. The firm is now waiting for April refund approvals from airlines.
Shah pointed out the Iata Billing Settlement Programme (BSP) takes a month from approval to the money being returned to the agent and then usually it takes a further two to three weeks to reconcile the refund.
All TravelUp customers that have bought packages, and are therefore subject to Atol protection, have either been refunded, rebooked, or have been contacted and are in the process of being dealt with, Shah said.
He described the majority of TravelUp's customers as "very understanding" adding he appreciated their continued support.
"The fact is the airlines are paid in full and as soon as the airlines reinstate the ability for us to pay the refunds through the normal means, the better it is for everybody.
"We need the support of government and of customers. All we are doing is trying to get the customers' money as soon as possible."
And Shah issued this plea on behalf of all agents: "I would request all customers to please support their agents in trying to get their money recovered from the airlines.
"If the travel agents go under there will be further delays in getting their refunds, or maybe they will not be able to get refunds at all.
"This has never happened before. No businesses was prepared for this and we are learning through the process. Every business is learning.
"I hope it doesn't come again in our lifetime, but if it does I hope that we would be prepared for a pandemic like this.
"When this pandemic happened everything changed after the lockdown in March. People have worked all their lives to be where they are today.
"The misperception that you are sitting on customer money is certainly incorrect. The money is there, it's with the airlines, it's just a matter of time when they start giving it back to the customers.
"We are just trying our level best, doing whatever we can, working day and night. We don't even have to time to mourn for the hundreds of people who are dying. Our staff are under great pressure.
"Every travel agents' staff are working like they have never worked before. All we are trying to do is get our customers' money back. If we had the money, we wouldn't hesitate for a second.
"We need customers to join with us and support us to get the airlines to give their money back so they can get on with their lives."