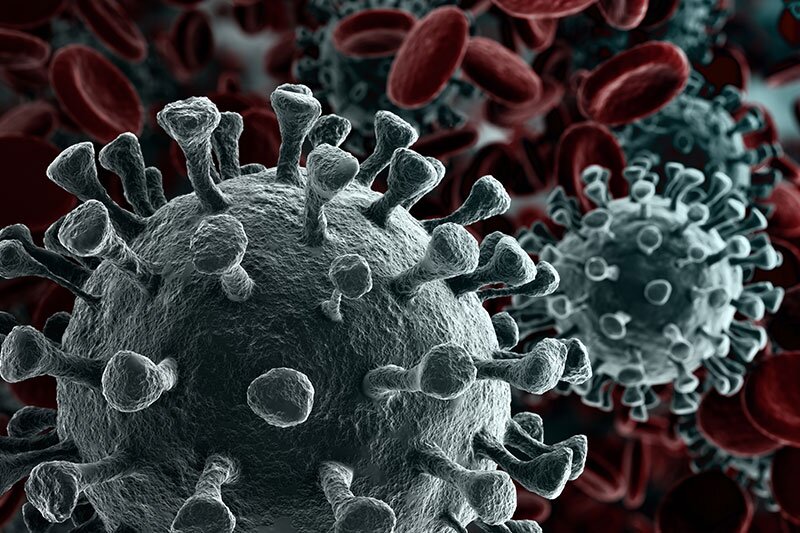 Coronavirus: OTAs at the front in the battle over refunds versus credit notes
Love Holidays latest agency to take flak from media and consumer champions
The COVID-19 pandemic has seen OTAs increasingly put under the spotlight for offering customers credit notes instead of refunds as they should do under EU package travel laws.
So-called consumer champions like Which? has been campaigning on behalf of customers who are quite rightly wanting their money back for trips that have been cancelled.
The most recent firm to come in for scrutiny was Love Holidays, which the Independent's influential travel expert Simon Calder accused of wrongly telling clients it is legally entitled to not offer cash refunds.
While technically true, an industry desperately trying to avoid mass failures, which would ensure there is no cash to refund to customers, is being advised to defer refunds.
Yesterday Abta, the trade association, of which the likes of Love Holidays and Travel Republic, another OTA that has been criticised, sought to clarify the position.
In a video interview recorded with the editor in chief of Travolution sister title Travel Weekly, Abta chief executive Mark Tanzer set out in stark terms what is at stake.
"What we have been arguing, because of these extraordinary circumstances, to buy us some time, is to extend the refund period to the end of July," he said.
"This does change the customers' right. They still have a right to a cash refund or a new holiday.
"What they will be given is a refund credit because the cash can't be given within 14 days because of the scale of cancellations and because companies are trying to get money back from suppliers.
"We are trying to balance that with keeping companies going so when we come out of this there'll be jobs and companies so we can pick up again."
Tanzer described this approach as "pragmatic". "The reality is that, whatever happens, customers aren't going to get rapid refunds in these situations because the companies don't have the cash at the moment.
"If we have company failures you fall back on the Atol scheme or Abta and for us to be able to provide refunds will take a long time because we could be dealing with a lot of failures.
"So, it's in the customers' interest, as well as in the companies' interests, for this change to go through. This is a pragmatic approach to an unprecedented set of circumstances."
Tanzer said changing the law is technical and complicated and Abta has had to address accusations that the move is a "back door bailout" by Which?.
"People have presented this as the taking away of a consumer right to a refund, which it isn't. We have been explaining to politicians that this is an extension under which that right is exerciseable.
"If they don't do this and there are company failures consumers won't be in any better position than under our proposal."
The message seems to be getting through to the mainstream media. This is what Nick Trend, travel editor at The Telegraph wrote in today's newspaper:
"I never thought I'd write these words, but I think the time has come for consumers to be flexible. To put our rights into a new context and start thinking about the implications of what is currently happening to the travel industry."
He added he has never seen anything quite like the impact of the Covid-19 pandemic. "And I'm not talking about the obvious short-term disruption.
"Because we plan, book and pay for travel often months in advance, the effects of the virus on tourism will last for the whole of 2020 and probably much longer.
"It is a seismic shock to tone of the world's biggest industries, and an acute, existential threat to many of the companies that operate within it.
"Sure. Slowly and eventually, life will get back to normal. But we don't want to delay that resumption by seeing whole chunks of the industry collapse."
The Independent reported Love Holidays as saying: "In some cases we will be offering vouchers, however, the only refunds being processed are for airline elements only when the customer has spoken with their airline and we have received the monies back to our accounts.
"You must then raise an airline refund ticket for us to pick up once the monies has been received, We can put no timescales in place for vouchers as in this unprecedented situation but we are actively working to get to you as quickly as we can.
"Our immediate priority has been to assist our many customers around the globe when this situation started to unfold.
"We are doing everything we can to help our customers at this incredibly difficult time and we are looking to follow Abta guidance in line with the rest of the travel industry.
"We are in the process of creating refund credit notes for protected bookings. Where refund credit notes are being issued, the current guidance is that these credit notes will remain protected and there will be an ability for customers to request a refund if not used by a particular date."
The issue of refunds is now critical as we are nearing 14 days after the UK travel industry was effectively shut down by COVID-19.
Abta is still in discussions with UK government bodies about a relaxing of the refund rules to the end of July which it believes will buy companies enough time to survive.
Counterparts in France and Belgium are also calling on a temporary change to the European Package Travel Regulations under which the UK continues to operate, despite voting to leave the EU, because it remains in transition.