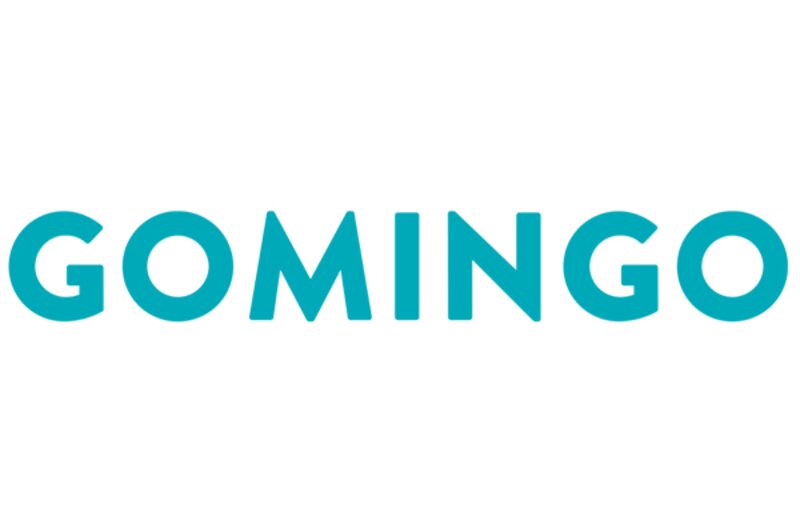 Company Profile: The only way is ethics for London OTA start-up Gomingo
Firm launched with 0% commission deal for hosts and property owners
Launching with a 0% commission deal for hosts and property owners was intended to be an eye-catching draw to London start-up OTA Gomingo.
But co-founder Sanjay Patel, a trained accountant with a background in the SME sector, doesn't sound like someone who's interested in short term gimmicks.
For him providing transparency and offering long-term trusted partnerships for both guests and suppliers a-like is at the heart of the Gomingo philosophy.
"We started out with the observation of the high levels of commission being charged in the marketplace by leading OTAs.
"Ultimately, what we wanted to do was bring a little more transparency and usability in the marketplace and champion the hosts' and hotels' and guests' interests."
Patel said they set out to create a clean, easy-to-use marketplace free of the "unethical urgency marketing" tactics deployed by some OTAs which have fallen foul of regulators.
And he said Gomingo would offer a low-cost commission model which would effectively increase revenues for accommodation providers while lowering costs for customers.
The technology has been built bespoke with Gomingo retaining the intellectual property rights and Patel said it is pursuing and prudent approach to growth.
"What we wanted to do was something that could be achieved by some off-the-peg solution. It's quite a complex platform," he said.
But fundamentally the business model is based on a simple promise to its suppliers. "One of the things we wanted to do was play our part in this trusted community.
"We feel an important part of this, our USP, is we have made a commitment to not increase our commission above 15%.
"We believe 15% is competitive. It's at the lower end of what the bigger players are charging so we feel it's a competitive rate but one which allows us to make a reasonable return.
"Ultimately what we are trying to so is attract the hosts and property owners and travel agents who are not being served by the marketplace as it stands at the moment.
"They may not have the resources to build their own channels so we say you do not have to be part of some of these other OTAs. We think we are an alternative.
"We are an aspirational business. We think there is space in the marketplace for all hosts' and guests' interests to be met."
Gomingo launched with 20,000 rooms and 3,000 individual properties in 85 countries globally.
Patel said: "We think it should be a global community. We are constantly expanding our accommodation worldwide.
"Part of our outreach in the soft launch period is to have conversations with the media and reach a greater audience of listings.
"We are looking at markets that perhaps other larger OTAs have less of an interest in. We would like to grow in as many global markets as possible."
The online marketplace allows suppliers and guests to list, discover and book accommodation.
Gomingo offers personalisation and social profiling and provides hosts and consumers with greater flexibility, transparency and control over bookings.
The platform allows hoteliers and property owners to select a pre-set offer to appear on their website's homepage.
This means hosts do not need to pay higher commission fees for front page visibility and the absence of preferential listings ensures there is equal treatment towards all hosts.
Patel said when Gomingo began to reach out to the market it found there was not only a lot of interest from hosts and hotel owners but also traditional travel agents.
"We felt there was a lot of owners and listers who have been ignored in the marketplace. It became obvious to us there was a lot of interest.
"They bought into our USP of potentially giving them another option to reach the market rather than their own channels or using some of the larger OTAs.
"A travel agent can see all of the properties that they have listed with us. We are trying to hand power back to them to create offers and manage the properties they list.
"If they did not feel they were making a reasonable rate of return they would not list with us.
"In principal we do not believe in rate parity. That's the way the regulation is moving and we have no clauses about that in our terms and conditions.
"We do not want to engage in all this legal construct because we do not think it's in the interests of all the parties in the market and it goes against our USP which is about transparency."
Patel said Gomingo is targeting increasing the number of properties and choice available and has a number of PR and marketing campaigns planned.
He said the firm has committed funding to take it through its launch period and into when it will start charging its 15% commission towards the end of the year.
Gomingo has just five staff based in London. "What we need to do is create a team that believes in the value of the business. It's about the company but it's also about the people.
Patel added: "There are advantage and disadvantages to being in London. It's a centre of business and in terms of technology it's an ecosystem.
"Regardless of what's happening in the wider political world we fell London will be a centre for business and attract the best talent in the world.
"As we grow we will look for opportunities to expand into other markets where we also feel there is a need for boots on the ground."