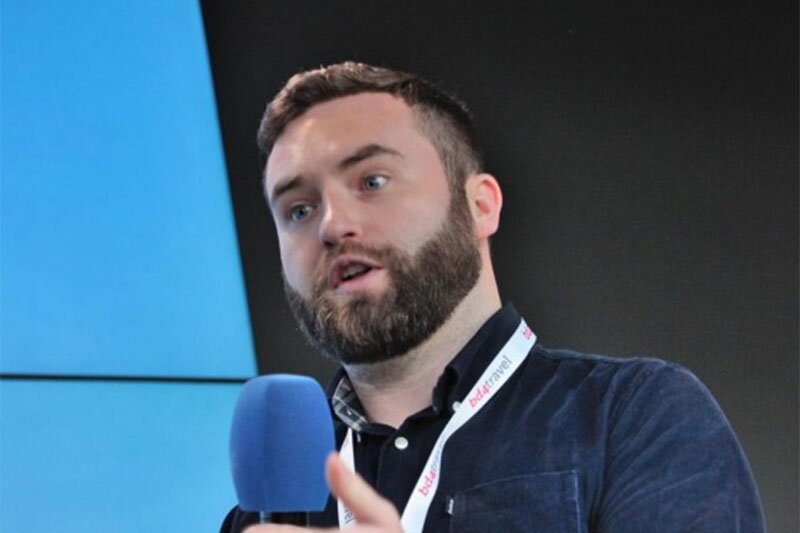 Company Profile: The developer that's slashing the cost of travel websites that sell
A disruptive flat fee model and partnership with Jet2 is helping to spread the word, says tr10 Travel's James Ratliff
A disruptive flat fee model and partnership with Jet2 is helping to spread the word, says tr10 Travel's James Ratliff
Travel websites developer tr10 Travel is establishing a name for itself in the sector with a disruptive pricing strategy and a powerful partnership with leading operator Jet2.
The Newcastle-based firm is targeting traditional travel agencies to bring their web presence into the modern age at a cost that works for them.
To appeal to this large community of independent agents, it has opted to rip up the sector's standard monthly fee model as it aims to deliver a web presence that delivers and is affordable.
And having been first out of the blocks to integrate Jet2 product through its API [application programming interface], the budget carrier and operator is helping to spread the word among the travel agent community.
Tr10 Travel's first travel client was northeast miniple Dawson and Sanderson, who brought it in to improve its online presence both in terms of quality of content and speed.
James Ratliff, head if client services at tr10 Travel, said: "Many smaller brands invested in websites years ago but they were tied into monthly fees so can't afford to revamp them.
"Our goal is to get a lot of customers with sites that perform well for them now and in a few years' time they will come back to update it."
Parent company tr10 launched the travel division in October last year and it now has 15 customers including some independent high street agents who have never had a website.
Tr10 has a background working in the finance sector with banks, in automative with the likes of Mazda, and other well-known brands like bike manufacturer Specialized.
Tr10 Travel offers a range of three types of site from a simple search site, to a fully bookable site, to something for more large-scale clients with multiple branches.
Flat fees for a site start at just £2,500 and rise to £14,500 and that's it, unless the customer wants ongoing marketing and support services.
Although the firm works closely with Jet2, which has been acting as a sales and promotions partner to its network of third party agents, the arrangement is not exclusive.
However, it does enable the fast-growing travel firm to ensure its product is being distributed as widely as possible because it does not have its own network of agents.
Tr10 is also integrated to Widgety for its cruise search and specialist aggregator Tour Hound for more specialist escorted tours inventory.
Ratliff said tr10 understands that different agencies have different expectation from their web presence, with some just wanting a shop window to drive footfall and calls.
"We want to push the bookable option, but we are aware that a lot of agencies are just happy with increasing footfall or customer service out of hours, they do not want people to book online.
"We are excited to see how we can expand in the industry. Travel agents were very early to adopt and invest in their online presence but a lot of sites have become stagnant, they do not get regular attention.
"We see an opportunity to help because we are good value and cost-effective. In the past people have got tied into contracts but if you have a one-off fee we think people will see the value in updating their sites."
Ratliff said tr10 Travel is probably best suited to clients that have an existing user base, as well as agencies interested in selling Jet2holidays, but that it is talking to some start-ups.
He said simple search-only sites can be live within a month, while bookable sites can take up to three months depending on the relationship with the client.
The platform allows the customer to bespoke the look and feel of the site with their own content and branding. Ratliff described the technology as "Wordpress on steroids".
Additional features are offered like a basic foreign exchange system, and dashboards which show information like most popular countries and destinations.
Technology partners include PayPal, Feefo, TrustPilot, Barclays, Worldpay, Sage and Pay360.