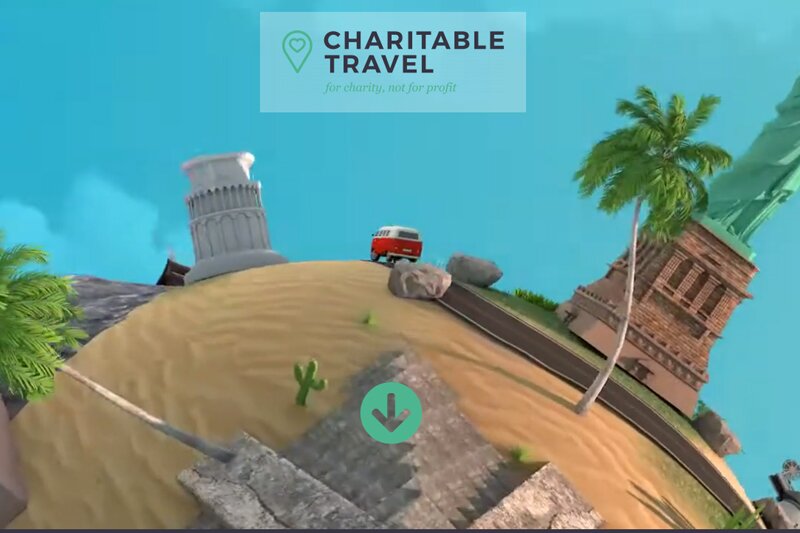 Charitable Travel launches co-branded offers platform to promote holidays deals
'Travel for good' firm's 165 partners will share handpicked content with 3.5 million supporters
by Avery Ketcherside 
Charitable Travel has launched a new platform for partners to share custom-branded and bespoke travel offers directly to their database.
The 'travel-for-good' company aims to drive holiday bookings and charity donations through the platform.
Each week the charity platform will highlight particular holiday destinations and travel deals.
Charitable Travel's 165 partners can share the handpicked content with their 3.5 million supporters through social media or by email.
Charitable Travel's travel advisors will be available to assist charity supporters with creating their perfect holiday booking and the process of donating 5% of the total holiday expense to their chosen charity, at no extra cost to themselves.
Melissa Tilling, chief executive officer at Charitable Travel, said: "We have developed our new charity co-branded offers platform to make it easier than ever for our charity partners to share Charitable Travel's weekly offers and deals with their supporters, generating much needed charity donations.
"The 5% donation made when a charity supporter books their holiday with Charitable Travel can make a huge difference to a charities' donation income, so as we move towards January peaks in the travel industry this is a huge opportunity for charities to leverage their supporters' holiday bookings and benefit from the resulting donation revenue."
According to Charitable Travel, the average holiday price through the company is £2,150 per person.
A booking for two people would equate to a charitable donation of £215, meaning a charity with 1,000 supporters could raise £215,000 in donations through holidays booking alone.
Pam Hodgetts, corporate partnerships manager for Midlands Air Ambulance Charity, added: "The new technology developed by the team at Charitable Travel makes sharing travel offers and news with our supporters very simple.
"We welcome the initiative to turn holiday bookings into donations for our charity. An average donation value of £215 per booking makes such a positive impact on the work we can carry out, so we look forward to working closely with Charitable Travel as we move into the new year."