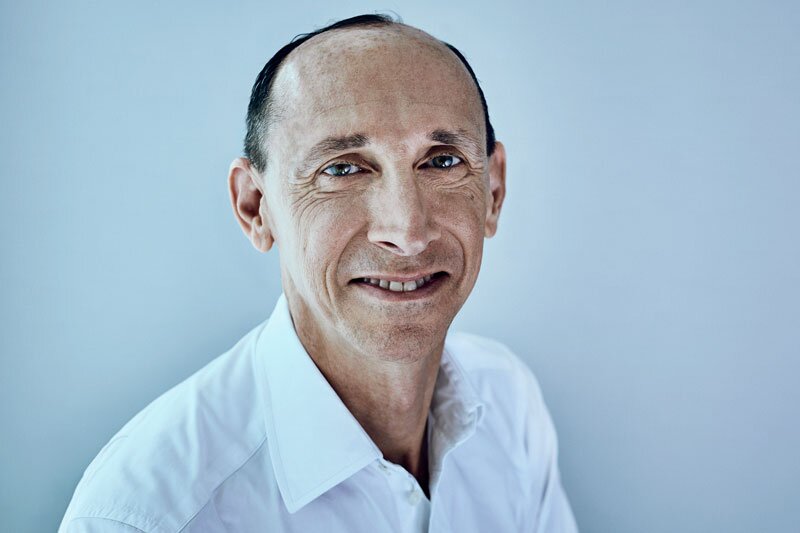 Boss of eDreams ODIGEO says firm is well positioned to thrive in post COVID-19 era
Dana Dunne sets out optimistic vision for the future as OTA giant reports full year figures to March
European OTA eDreams ODIGEO issued an optimistic assessment of its prospects in a post-pandemic market this week as it reported full years trading figures to the end of March 2020.
The Opodo parent said it entered the crisis in a strong financial position with a strong balance sheet and €144 million of liquidity as of the end of March.
Although the full impact of the shutdown of travel since was not revealed in the latest financials, the firm said its "prudent" cash management and action to minimise costs leave it in a "very strong position".
Guidance for the current year was not provided in the year-end statement due to COVID-19, but the firm said it will focus on its Prime loyalty programme, customer service, content, tailored offerings target geographies, and mobile.
EDreams report monthly bookings in December 2019 were up 11% year-on-year and continued to grow significantly in January and early February before the pandemic.
At year-end bookings were 4% below the previous year, which is described as a "highly respectable" result considering a year-on-year reduction in bookings of 53% in the last 5 weeks of the financial year.
Revenue for the year was €528.7 million, 1% down on 2018/19, while EBITDA stood at €115.1 million, down from €119.6 million, and adjusted net income was €34.7 million, down from €40.2 million.
The significant different between adjusted net income and net income (down €40.5 million) was put down to a €74 million impairment charge on goodwill and brand.
Other indicators of trading eDreams ODIGEO highlighted were mobile accounting for 44% of total flight bookings, revenue diversification from flight-only representing 53% of total, up from 44%, and product diversification reaching 85%, up from 72% in 2018/19.
The brand's Prime subscription service which was launched two years ago has grown more than 200% to 556,000 members.
Dana Dunne, chief executive of eDreams ODIGEO said: "In these circumstances these are good results demonstrating the relative strength of our business.
"We have moved from a purely transactional model over the past five years to a leading, innovative e-commerce business of scale which is customer focused and mobile-led delivering a complete end to end experience.
"We are financially strong with sufficient liquidity to emerge from the crisis in good shape. Importantly, we have looked after our people and are best prepared to lead the new world with our motivated, experienced teams.
"Our customers have been and continue to be our utmost priority. Given the exceptional level of cancellations caused by COVID-19, we invested in additional frontline people to handle the unprecedented volume of customer queries.
"We believe best in class omni-channel customer service will be even more critical in a post COVID-19 world which is why we are fully committed to developing the industry leading OTA omni channel customer service experience. This is in development and will be progressively rolled out in fiscal year 2021.
"We are committed more than ever to continue to invest in building the best customer experience solutions and offer our customers best-in-class service.
"We anticipate substantial change to the way we travel. We are well positioned to thrive in the post COVID-19 era and seize the opportunity as customers migrate to our trusted brands in an accelerating digitalising world.
"As restrictions lift, I am confident that, in time, we can return to and supersede the strong trading performances of 2019 and the first two months of 2020."
In a statement about the future prospects for travel and for eDreams ODIGEO, the firm said:
"The travel industry is robust and has strong underlying growth drivers. Whilst COVID-19 may have been very disruptive, the desire to travel, explore and experience is undiminished and will return.
"Even with the easing of restrictions now emerging we are seeing a marked increase in searches and healthy bookings for later dates for some destinations.
"As with all crises, and this one will be no exception, there will be substantial change; safety and hygiene will come to the fore and be paramount, the longer trip may return, in the short-term domestic holidays will flourish, bookings cycles will shorten, the journey through the airport is likely to change again with more self-service, leisure will recover faster than business, a trend towards less crowded places and there will be a greater shift to digital.
"Our business will emerge strongly and well positioned from the crisis. We will have sufficient funding available to increase marketing spend to meet the anticipated increase in demand.
"eDreams ODIGEO is a digital technology business, both versatile and agile, that is prepared to meet these challenges head on and be at the forefront of the change to the travel sector that inevitably will occur.
"We believe that eDreams ODIGEO's strengths will play a key role in the new environment: our proposition and brands lend themselves to the leisure market which will emerge quicker than the corporate market.
"Europe, our powerhouse, is most likely to manage the effects of COVID–19 better than some other parts of the world – we are well positioned to thrive in these marketplaces and seize additional opportunity as customers migrate to our trusted brands characterized by end to end high quality service.
"Finally, eDreams ODIGEO is one of Europe's largest e-commerce businesses and will undoubtedly continue to reap the benefits of a digitalising world, a trend which will have only been accelerated by recent events.
"With restrictions lifting and the first signs of consumers seeking to travel again, in time, we can return to and supersede the strong trading performances of 2019 and the first two months of 2020."